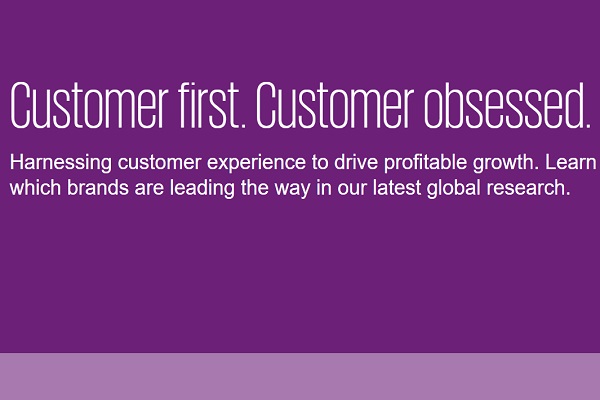 Credit: KPMG
Ernster has topped the Luxembourg customer service experience table for the second year in a row, according to KPMG International's "Customer first. Customer obsessed" survey.
Released today, the KPMG survey, the largest of its kind, has unveiled the brands leading Luxembourg's customer experience, spotlighting best practices across multiple sectors.
KPMG surveyed over 1,000 customers for its Luxembourg report, covering 76 brands across ten sectors. The majority of brands anticipating and meeting Luxembourg customers' needs and expectations were in the financial and public sectors. Ernster claimed the overall customer experience crown, followed by Spuerkeess and Bierger-Center in second and third place respectively. The top three were followed by LALUX, Guichet.lu, Foyer, PayPal, Naturata, Luxair Tours and Amazon.
Patrick Wies, KPMG's head of Corporate, Industry and Public Sector, commented: "It is excellent to see public institutions excel in improving the lives of citizens. The online story is particularly striking given the work and efforts of the Government and Communes: the results of the report show that the fruits of coordinated action are providing their first harvest. Public institutions are committed to wielding digitalisation as a tool for positive transformation — keeping it smart and human".
Jean-Pascal Nepper, KPMG Partner and leader on Customer Experience Excellence at KPMG, added: "Luxembourg is a melting pot of nationalities and this diversity delivers a gamut of sensibilities and cultural expectations. So, only the brands that find ways to truly 'connect' with individual consumers can stay ahead of the curve".
Compared to international best practices and customer experience performance in the nineteen other countries surveyed, including the US, UK, France, Germany, the Netherlands and Italy, Luxembourgish brands consistently deliver good customer service. The global study also revealed that brands that focus on purpose and personalisation continue to reap the rewards of customer loyalty.
To read the full KPMG Global Customer Experience Excellence report: "Customer first. Customer obsessed", visit www.kpmg.com/customerfirst.