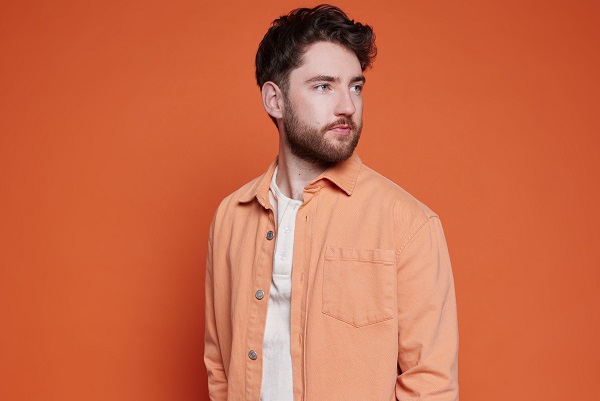 Josh Island; Credit: © Lynn Theisen
Local singer-songwriter Josh Island will perform a full-band show at Trifolion Echternach on Saturday 11 March 2023 at 20:00.
Two years after releasing his second EP "Love Don't Come Easy", Luxembourg pop artist Josh Island is back, this time with an eight-piece band at Trifolion Echternach. This formation will not only perform Josh's existing catalogue of songs, but also tease unreleased material from his debut album ahead of its release on 15 September 2023.
"I've played close to 250 solo shows in my life," said Josh. "They present the most fragile and purest versions of the songs like they once started. Now I have the opportunity to share these songs with other musicians on stage. Playing with a full band, including horns, is a rare treat. It's a buzzing feeling hearing them reinterpret your story and pour their soul into those melodies and riffs."
The show features the following musicians: Pedro Gonzalez on drums, Sebastian "Schlapbe" Flach on bass, Joe Schmitz on keys, Pedro Cardoso on guitar, Rémy Labbé on trumpet, Yasmine Leches on Trombone and Joel Metz on saxophone.
Since debuting at Screaming Fields in 2015, Dutch-born singer-songwriter Josh Island has released two EPs, toured across Europe and opened for Passenger and James Morrison. He was awarded the KulturLX Global Project Grant in 2022 ahead of his debut album release and European tour in autumn 2023.
Josh is known for his interactive stage presence and storytelling in between songs.
Tickets for his upcoming concert at Trifolion Echternach cost €25 (€15 for under-27s; €20 per person for groups of at least five adults) and are available online at https://www.luxembourg-ticket.lu/de/8/eid,54941/josh-island.html. Further information about the show is available at https://trifolion.lu/programmation/josh-island/.