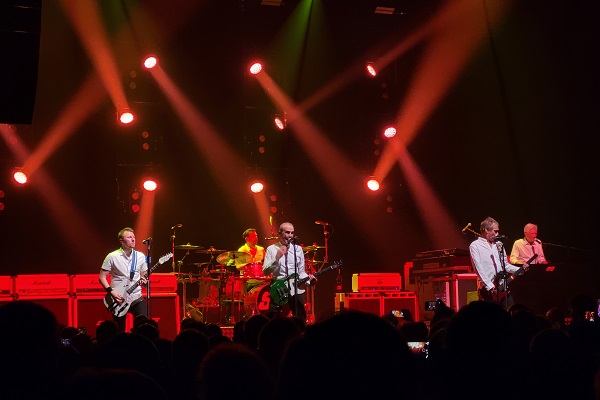 Credit: Jazmin Campbell
On the evening of Friday 11 November 2022, British rockers Status Quo brought their new Out Out Quoing Tour to the Rockhal in Esch-sur-Alzette.
The concert, initially scheduled for 4 April 2022, brought together several hundred Status Quo fans in the Rockhal's smaller Club venue for a lively performance of hits such as "Down Down", "Whatever You Want", "In the Army Now" and "Rockin' All Over the World".
Throughout the show, which lasted almost two hours, lead singer and guitarist Francis Rossi (the only remaining original member of Status Quo) conversed with the crowd, sharing anecdotes and joking about his age (and the name of the tour, which makes fun of the idea of "going out" - something many of us took for granted pre-pandemic) in what added up to a highly entertaining and energetic evening. Superb stage lighting certainly contributed to this vibrant atmosphere as well.
The band, formed in London in 1962, is currently composed of 73-year-old Francis Rossi, as well as 76-year-old Andy Bown on keyboards and guitar, 69-year-old John "Rhino" Edwards on guitar, 44-year-old Leon Cave on drums and 36-year-old Richie Malone on guitar. However, age did not seem to play a role in this dynamic performance, with the five-piece band even returning to the stage at the end to meet the enthusiastic crowd's demands for an encore. Status Quo co-founder Francis Rossi particularly wowed spectators with his spectacular guitar solo.
There was also a food truck on site, which proved popular at the start of the evening but once the concert started, food was the last thing on fans' minds, as well as officially licensed merchandise available for purchase.