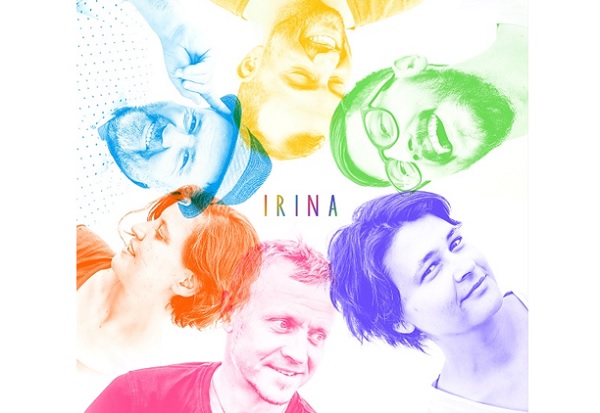 IRINA will launch its new album entitled "Colors" on Saturday 23 mars 2019 at the Kulturfabrik in Esch-surAlzette (116 Rue de Luxembourg).
Doors open at 19:30, with Belgian band One Horse Land providing the warm-up act.
The band IRINA comprises: Irina Holzinger (vocals and guitar), Kim Mersch (guitar and banjolele), Bob Mersch (keys and accordion), Davide Mirizzi (bass), Tom Roilgen (drums), Erny Sauber (percussion)
The band started out as a musical pair: Irina and Kim met in 2009 and soon after their first little concerts in numerous Cafés in Luxembourg's Minett region they recorded a sweet little record, in the privacy of their apartment. Over time they realized that it would be more fun and artistically challenging to have other musicians join the musical adventure. Since then, the musical family has grown and the band IRINA has become a band of many talents. Their music is dynamic, fun and driven by a unique voice. They have mainly been playing all over Luxembourg, with some pit stops in Belgium, France and Italy.
2017/2018 was a period of (re)discovery for the band. It was time to work and write. And that they did. The result: 8 new tracks on a record which is bold, dynamic, surprising and fun!
The world is in dire need of colo(u)rs. "Colors" marks a transition for the band, from the black and white to a more varied and colourful palette of songs and melodies. Each song stands on its own, and yet they make sense taken as a whole. It's the perfect combination of each of their talents and each of their musical aesthetics and IRINA hopes that they will bring a little bit of colour in people's lives. The band has added two live tracks to the record as they believe that their best asset is the energy and dynamic they bring on stage.
"Colors" is the "in between", the moment in which you feel that the transition is imminent and yet, the nuances have not yet quite ripened. You'll find the more light-hearted pop song which makes you dance ("Putting my heart on sale" and "Murder with robbery"), you'll find the more melancholic ballad which makes you want to sing along with a glass of wine in your hand ("Lately"), there's the more thoughtful folk song about the state of the world ("Why") and, of course, there's the song about colours.
Expect to be taken away, far away, to a land of colourful melodies…
Tickets €9 (presale from www.kulturfabrik.lu) or €10 on the door