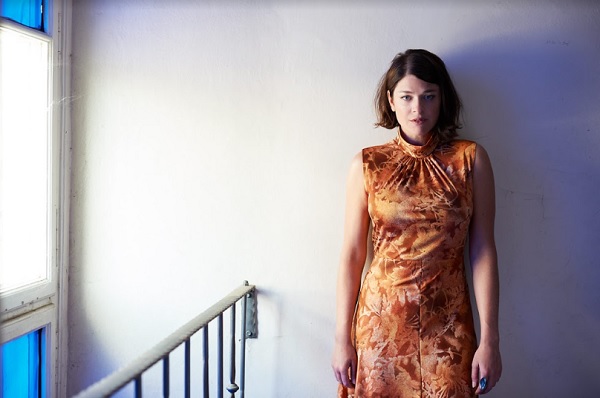 Gemma Ray;
Prabbeli in Wiltz has announced that singer-songwriter Gemma Ray (UK, Pop Noir) with her latest album "Psychogeology", as well as C'est Karma (LU, Indie Pop), one of the big winners of the Luxembourg Music Award, will perform at at the Brandbau (2 Gruberbeerig, Wiltz) on Friday 22 February 2019 at 20:00.
The concert is part of the new event series Brandbau Salon.
Under the name "Psychogeology", Gemma Ray launched her new album in February 2018. The album is reminiscent of pop from the 60s and 70s - playful, seductive and occasionally pathetic. In the Brandbau Salon, the new cult format of the organiser Prabbeli in Wiltz, Gemma Ray invites audiences to listen and to dream. The evening will be opened by the Luxembourg indie pop band C'est Karma.
The Berlin-based singer-songwriter from Essex (UK) once again devotes a lot of her songs to the connection between emotions and landscape - how the two mirror each other and nourish each other, and how this association inspires memories of loved ones. Gemma Ray herself describes her latest work as "an ode to the majesty of the landscape, to the extent of nature and time, and to the inevitable assurance that every human life will one day form a tiny part of other landscapes."
C'est Karma has been playing music all her life. Things got serious when she started to perform on the streets of Luxembourg in the summer of 2015 with her guitar playing. Her soft and smoky voice simply pervades every place. Writing songs is her great passion and almost intuitive - partly because of her success as a poetry slam artist. C'est Karma amazes audiences with their intimate music and authentic young spirit.
Tickets €14 (VKK), €18 (AK), or €7, €9 (U26) from www.prabelli.lu