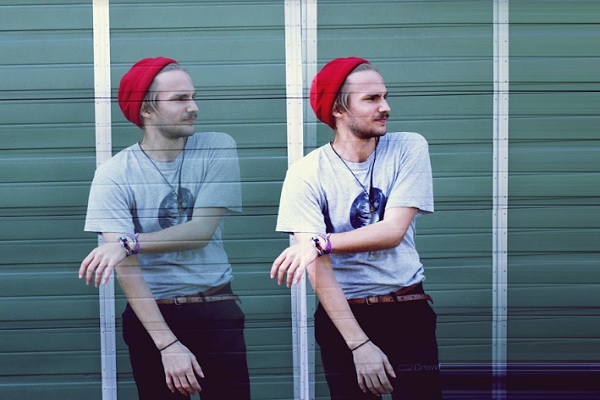 Bartleby Delicate; Credit: Roxane Peuguet
The Prabbeli cultural centre in Wiltz has announced its upcoming Brandbau sessions, featuring Bartleby Delicate, Banner, Hanne Hukkelberg, Claudine Muno and Claire Parsons.
On 2 February 2019, Luxembourg artist Bartleby Delicate will be joined by Banner from the Netherlands on stage in Wiltz. Folk-singer-songwriter Bartleby Delicate (whose real name is Georges Goerens) won the "Start-Up Award" in the Luxembourg Music Awards at the end of 2018. With his voice, his guitar, his synthesisers and a variety of experimental instruments, Bartleby Delicate decorated his poems with delicate melodies. He invites the listener on an earthly journey through experiences of happiness and failure in the mood of Sufjan Stevens' music. Inspired by writers like Albert Camus and Herta Müller, the lyrics of Bartleby Delicate move somewhere between a tender cry and a subtle smile. Georges Goerens is also lead singer of the Luxembourg band "Seed to Tree". Meanwhile, den Haag-born singer-songwriter Banner (real name Michael Joseph Nelson), who will perform with Bartleby Delicate on this occasion, enchants his audience with dreamy indie folk. The release of his debut album "Over Blue" has been making a name for the artist since 2017. The end of January will see the release of his new album at British record label V2 Records. Pre-sale tickets cost €12 or €14 on the night, €6 or €8 on the night (under 26s) or €1.50 (Culture Pass holders).
Next on the agenda, on 8 March 2019, Norwegian composer-singer Hanne Hukkelberg and Luxembourg poetry-songwriter Claudine Muno will play in the Brandbau Salon Women's Day Session. Considered an idiosyncratic queen of the European pop world, Hanne Hukkelberg mixes jazz, electro folk, indie rock and experimental music while at the same time counteracting the expectations of a classical pop song. Her current single "Stardust" again underlines this trained jazz musician's experimentation. Hukkelberg has so far released five albums and in 2006 she received the Norwegian Grammy for her album "Rykestrasse". Luxembourg novelist and songwriter Claudine Muno describes herself primarily as a discoverer. A fearless adventurer exploring the unfathomable oceans of her imagination. The guitar and the pen are her navigational instruments and her band The Luna Boots are her faithful companions on this journey. In 2010, the band released the album "Noctambul." Pre-sale tickets cost €14 or €18 on the night, €7 or €9 on the night (under 26s) or €1.50 (Culture Pass holders).
On 4 April 2019, the Claire Parsons Quintet will perform the next Brandbau session. At the end of 2018, the British-Luxembourg jazz musician Claire Parsons won the "Best Upcoming Musician" award at the Luxembourg Music Awards. The singer and pianist was praised by the jury for her versatility, which she demonstrates in her numerous music projects. On this occasion, Claire Parsons will be joined by four equally talented musicians representing the sound of modern European jazz. The Claire Parsons Quintet is a multinational collaboration between Claire Parsons, Israeli guitarist Eran Har Even, Luxembourg bassist Pol Belardi and drummer Niels Engel and French drummer and pianist Jérôme Klein. The project was born out of the desire to create an artistic connection between the young up-and-coming artists and to integrate their contrasting backgrounds into the original compositions of Claire Parsons and Eran Har Even. Each musician brings his/her unique style to the music. Pre-sale tickets cost €14 or €18 on the night, €7 or €9 on the night (under 26s) or €1.50 (Culture Pass holders).
Later that month, there will be a theatre tribute to Edith Piaf on 27 and 28 April 2019. The beloved Parisian street singer and world star Edith Piaf had many faces throughout her life. The play "Hommage à la Môme - la vie d'Edith Piaf" by the director Jean Noesen of the Théâtre Grand-Ducal is dedicated to the multifaceted stages of the life of this French artist. Véronique Kinnen, a trained Luxembourg soprano and actress who has performed since childhood, will take centre stage in the role of Edith Piaf on this occasion. Emotional, penetrating and captivating, Kinnen shines as a true tribute to Edith Piaf on stage - without wanting to stage a direct copy of the star. Pre-sale tickets cost €20 or €22 on the night, €10 or €12 on the night (students) or €1.50 (Culture Pass holders).
Tickets are available at https://prabbeli.lu/ or at the Prabbeli ticket shop (8 Gruberbeerig, L-9538 Wiltz. Monday-Friday, 10:00-12:00 and 13:00-18:00).