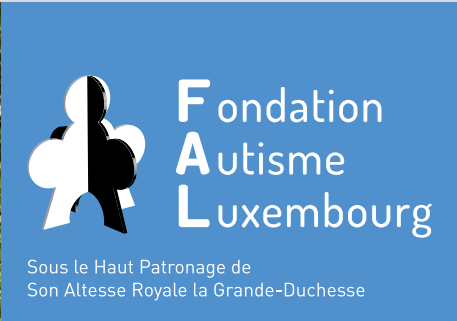 On Monday 13 March 2023, the Fondation Autisme Luxembourg (FAL) published its annual report for 2022, detailing some of the year's highlights, activities and notable changes.
The FAL was founded in 1996 on the initiative of a group of parents directly affected by this disability. FAL is a member of Autism Europe, which brings together more than 90 associations of parents and people with autism in 38 European countries. The main objective of the Foundation is to promote and defend the rights of people with autism regardless of the severity of their disability.

When these rights are threatened, FAL intervenes on behalf of the person concerned. In addition, the Foundation ensures that the ethical rules and fundamental rights defined in the Charter of Rights for People with Autism (Autism-Europe) are respected.

"We never forget all the families concerned who contact us regularly. In order to meet their needs, the Foundation has taken on all the challenges it has faced throughout the year. We continued to be #ËMMERDO (always there) for our residents and families!" said Claud Schmit, President of the association.

Nathalie Lehoucq, director of the association, expressed her gratitude to the teams and donors who continued to support FAL, despite the aftermath of the COVID pandemic and its resulting crisis being a considerable challenge.

The Foundation's various services and their teams helped 963 people throughout the year. 64 people with autism spectrum disorders, children and adults alike, benefited from the day activity services in 2022. This past year, their diagnostic service carried out 116 diagnoses.

The association highlighted certain special events of 2022 as follows:
• The International Autism Congress Europe took place on 7 to 9 October 2022 in Krakow, Poland. It was one of the most important events concerning exchange and networking regarding autism. Some representatives of FAL were able to participate in conferences given by specialists.
• Magali Dahan and Franck Prévost offered a free fundraising concert at Artikuss, in Soleuvre on 20 September 2022.
• The association's quarters from Capellen moved to 72 rue de Près, in Steinsel in December 2022. This new location on two floors enables the association to offer better support and envision future growth.
• The Open Doors event at Rambrouch was a premiere, since the previous main site had been at Munshausen before. This was an opportunity for the public to discover the day(care) services, and to offer an awareness raising workshop accompanied by music from the Rambrouch firefighters' brass band.
• The association introduced a new tandem cycling activity; this led to a total of 285 km cycled by the teams of Munshausen and Rambrouch.

The full report can be accessed via the following link: .https://www.fal.lu/files/110882.pdf .