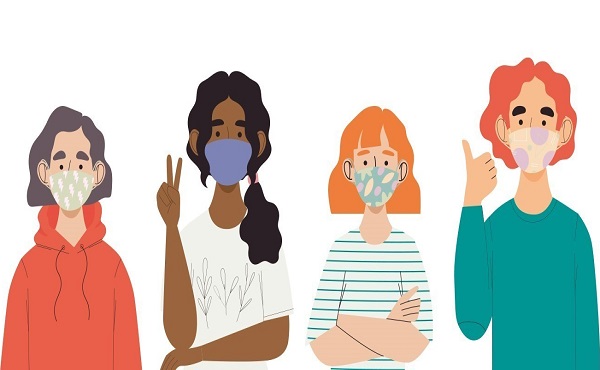 Credit: CePAS
Luxembourg's Ministry of Education, Children and Youth has announced the launch of a new campaign aimed at supporting young people and promoting their well-being.
In the context of a pandemic, collective mental well-being is put to the test. Young people and their mental health have been particularly impacted by this change in daily life.
As announced by Minister of Education Claude Meisch on Friday, in order to help young people overcome this difficult period, carry out preventive work and equip the professionals who are in contact with them on a daily basis, the government is introducing a series of actions and recommendations to promote the well-being of young people.
More specifically, the Psychosocial and Scholastic Assistance Centre (Centre psycho-social et d'accompagnement scolaires- CePAS) is in charge of the following four initiatives as part of its new #act4support campaign:
- Activation of the helpline 8002-9393
The helpline offers psychological support and someone to talk to or children, adolescents and families in stressful situations, conflicts and overwork. This service is offered by the National Office for Children (Office national de l'enfance - ONE) and CePAS. The helpline is accessible every workday between 08:00 and 18:00.
- An open and caring pedagogical approach
A leaflet (in French, Luxembourgish, German and English) will present the important role of teachers and educational staff in creating a bond with young people as well as presenting certain signs of ill-being. It also discusses the importance of the role of supervisory staff in directing young people towards professionals in the psycho-social environment. Specific training will be offered, in particular for setting up regulated speaking spaces in the classroom and first aid in mental health.

- Compendium of good practices: "The pedagogical and educational link in times of crisis"
As a result of a consultation among psycho-socio-educational services in schools, secondary school management, youth centres and representative youth and student organisations, a good practice guide is currently being developed and will be published before the Easter holidays. The guide brings together recommendations for staff about creating and maintaining the pedagogical and educational link in times of crisis.
- A campaign for and with young people on social networks
Today marks the launch of a social media campaign using the hashtag #act4support. The campaign involves all young people and invites them to promote positive actions to adopt in this time of crisis by sharing solidarity actions and encouraging and valuing their positive actions.