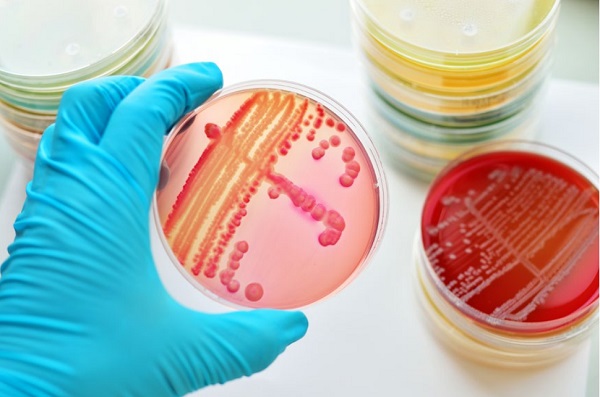 Credit: © IBBL
The Integrated BioBank of Luxembourg (IBBL) has jointed the consortium of VALUE-Dx, a prestigious Innovative Medicines Initiative (IMI) project aiming at combatting antimicrobial resistance (AMR) and improving patient outcomes.
VALUE-Dx is a European-wide approach aiming to generate evidence on the medical, economic and public health value of diagnostics in tackling AMR. The project will focus on acute respiratory tract infections acquired in community care settings as they are the most frequent cause of medical consultation and inappropriate antibiotic use.
The outcomes of VALUE-Dx could apply to other common infections such as urinary tract infections, blood stream infections and hospital-acquired respiratory tract infections. The purpose of VALUE-Dx is to transform medical practice to achieve more personalised, evidence-based antibiotic prescription and use in community care settings through the widespread use of clinical and cost-effective innovative diagnostic strategies.
The project consortium, coordinated by the University of Antwerp, includes 26 partners from academia, industry and other organisations. Specifically, IBBL will support the creation and maintenance of a biobank of clinical samples, pathogens and DNA isolated from Community-Acquired Acute Respiratory Tract Infections (CA-ARTI) patients, as well as the establishment of a database and repository of all data collected within VALUE-Dx. Moreover, IBBL will lead the development of a business plan for the creation and maintenance of a biobank of clinical specimens, strains and DNA.
Dr. Fay Betsou, Chief Scientific Officer at IBBL, commented: "We are delighted to be part of such an interdisciplinary consortium and innovative study. The high quality of samples and data collected throughout the project will underpin its successful outcome. Through our proven expertise in biospecimen collection, processing and storage, we will support our partners in achieving this crucial task".
The VALUE-Dx kick-off meeting took place in Madrid, Spain, from 1 to 4 April, bringing together major stakeholders and key experts in the field of diagnostics and AMR.