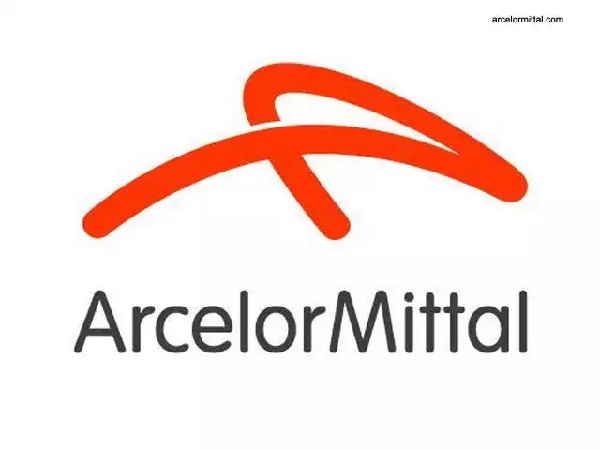 ArcelorMittal, the world's leading integrated steel and mining company, headquartered in Luxembourg, today announced its results for the three-month and six-month periods ended 30 June 2021.
Q1 & H1 2021 Results
ArcelorMittal reported its highest profits in thirteen years, with a second-quarter EBITDA (earnings before interest, taxes, depreciation and amortisation) of $5.1 billion (55.8% higher than the first quarter of 2021) and a half-year EBITDA of $8.3 billion. The company posted a net income of $4.0 billion for the second quarter (up from $2.3 billion in the first quarter), as well as a net income of $6.3 billion for the first half of 2021 (compared to an adjusted net loss of $0.9 billion in the first half of 2020); this represents its strongest half year performance since 2008.
The second quarter of 2021 also saw ArcelorMittal significantly improve its operating performance, with the continuing demand recovery supporting a further positive evolution of steel spreads and a 2.4% sequential increase in steel shipments to 16.1Mt (compared to scope adjusted 6Mt in the first quarter). Operating income increased from $2.6 billion to $4.4 billion over one quarter; the company reported an operating income of $7.1 billion for the first half of 2021.
In addition, ArcelorMittal generated free cash flow of $1.7 billion in the second quarter of 2021 ($2.3 billion net cash provided by operating activities minus capex of $0.6 billion), including a further $1.9 billion investment in working capital on account of higher market prices. This brings the free cash flow generated in the first half of the year to $2.0 billion ($3.3 billion net cash provided by operating activities minus capex of $1.2 billion minus minority dividends of $0.1 billion) despite a total investment of $3.5 billion in working capital.
Gross debt dropped to $9.2 billion (compared to $11.4 billion at the end of the first quarter of 2021 and $12.3 billion at the end of 2020) and net debt fell to $5.0 billion (compared to $5.9 billion at the end of the first quarter of 2021 and $6.4 billion at the end of 2020).
Since 1 April 2021, ArcelorMittal has returned $1.6 billion to shareholders through share buybacks and the payment of the annual base dividend. Total returns to shareholders since September 2020 now total $2.8 billion.
Strategic update & outlook
Decarbonisation: ArcelorMittal has set a new group CO2 reduction target of 25% by 2030. The new European CO2 reduction target of 35% (previously 30%) by 2030 includes the acceleration of DRI-EAF investments and the world's first full scale zero carbon-emissions steel plant at Sestao, Spain. The new group decarbonisation plan requires an estimated gross investment (pre-government funding) of $10 billion;
Capex update: Capex for the 2021 financial year is expected to increase to $3.2 billion from previous guidance of $2.9 billion to reflect the impacts of higher volumes and capacity utilisation; the company's operating plan (including the number of tools utilised) has changed to reflect the strength of the demand environment;
Demand outlook: ArcelorMittal has upgraded its global apparent steel consumption (ASC) forecast from 7.5% in 2020 to 8.5% in 2021 (from a previous growth estimate of 4.5% to 5.5%);
New $2.2bn share buy-back programme: The company will return the $1.2 billion proceeds from the redeemed Cleveland Cliffs preference shares and has decided to advance $1 billion as part of its prospective 2022 capital return to shareholders as a share buy back programme to be completed by the end of 2021.
"In addition to our half year results, we have today also published our second group Climate Action Report, which sets out our intent to be at the forefront of the transition to net zero in our sector. This intent is reflected in the new targets announced in the report – a new group-wide target of a 25% reduction in carbon emissions by 2030, and an increase in the target for our European business, to 35% by 2030. These targets are the most ambitious in our sector and build on the progress we have already made this year", commented Aditya Mittal, Chief Executive Officer of ArcelorMittal. "To achieve net zero by 2050, accelerating progress in the next decade is vital and ArcelorMittal is committed to seeing how we can move faster, working collaboratively with stakeholders in the regions we operate".
"On the financial side, the second quarter has seen a continued strong recovery backdrop alongside a sustained lean inventory environment. This resulted in even healthier spreads in our core markets than in the first three months of the year, supporting the best quarterly and half year result we have reported since 2008. This has enabled us to further improve our balance sheet and deliver on our commitment to return cash to shareholders. Our performance is clearly very welcome after the unprecedented disruption the business and our people faced in 2020", he continued. "Looking forward, we see the demand outlook further improving into the second half and have therefore upgraded our steel consumption forecasts for the year".