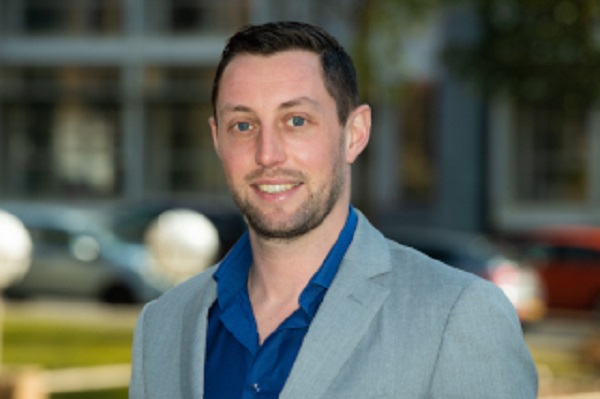 François Bernard, Stibbe;
The BeNeLux law firm Stibbe has announced the promotion of François Bernard to Counsel in the Corporate & Finance practice of its Luxembourg office.
François is a recognised expert in the complicated field of cross-border mobility of companies, including mergers, divisions and conversions. He also has significant experience in a wide array of corporate and commercial law matters, including private equity investments and M&A transactions. François holds two Ph.D. degrees in company law (Catholic University of Louvain-la-Neuve and University of Luxembourg) and an LL.M. in commercial law (University of Cambridge). He teaches company law at the University of Luxembourg and frequently publishes on various company law topics. Due to his unique expertise, François was most recently entrusted by the Luxembourg Minister of Justice with the drafting of the bill transposing EU Directive 2019/2121 on cross-border conversions, mergers and divisions. François has been a member of the Luxembourg Bar since 2011 and joined Stibbe Avocats in 2013.

Bernard Beerens, Executive Partner of Stibbe Avocats, commented: "I am pleased to announce the promotion of Francois Bernard to Of Counsel, which reflects our dedication to invest in our people for the long term and our continued efforts to strengthen our corporate and finance practice with a focus on mergers and acquisitions and private equity. François' achievements are a testimony of his exceptional legal capabilities and this appointment demonstrates our commitment to continue to provide our clients with the highest standards of service."

About Stibbe
Stibbe is an internationally-orientated Benelux law firm with over 375 lawyers. From its main offices in Amsterdam, Brussels and Luxembourg, together with our branch offices in Dubai, London and New York, it handles complex legal challenges for our clients both locally and cross-border. As a specialist firm, our lawyers work in multi-disciplinary teams and deliver pragmatic advice. Its clients range from local and multinational corporations to financial institutions, government organisations and public authorities.