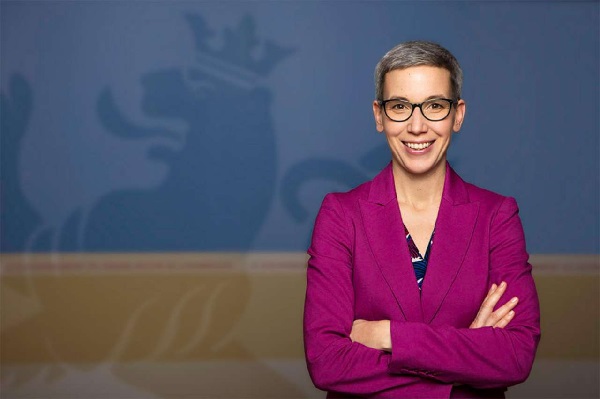 Minister Sam Tanson; Credit: Luxembourg Government
Luxembourg's Minister of Justice, Sam Tanson, has confirmed that following the government's cabinet's decision on 20 May 2020 to increase legal aid payments, the new law was ratified on 29 July and the the new rates came into force yesterday, 2 August 2020.
These legal aid payments are to ensure access to justice for people who do not have sufficient income, enabling them to defend their rights and interests throughout the Grand Duchy of Luxembourg.
The hourly rates of lawyers' services have therefore been increased by 10% within the framework of legal aid, provided for by article 9 of the modified Grand-Ducal regulation of 18 September 1995. The hourly rates had not been adapted since 2011.
The old hourly rate of €87 for solicitors will be replaced by a new hourly rate of €96. For trainee lawyers, the old hourly rate of €58 will be replaced by a new hourly rate of €64.