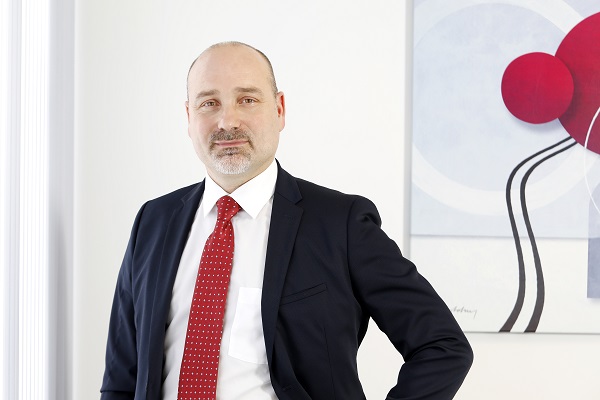 Cyrille Gobert, Sales Country Director in Luxembourg; Credit: WESTPOLE
Cyrille Gobert has been appointed the new Sales Country Director in Luxembourg at WESTPOLE, a provider of IT services and solutions that specialises in managed services.
In his new role, Cyrille Gobert will be reporting directly to WESTPOLE Benelux's General Manager Bart Donné. Together with his sales team, he will be responsible for establishing and maintaining long-term partnerships with the company's customer base with the ultimate goal of facilitating WESTPOLE's development into one of the leading providers of IT services in Luxembourg.
As the Sales Country Director, Mr Gobert will be responsible for analysing and exploring the market. He will translate strategic visions into an operational sales plan and result-oriented activities. He will also be monitoring and discussing the progress of sales projects and objectives. One of his main tasks is establishing and maintaining good customer relationships in cooperation with his sales team.
He can draw on the expertise he acquired in the managed services business to ensure the smooth collaboration between WESTPOLE and its partners. He has always felt a distinct commitment to contributing to the development of professional and competent people.
Mr Gobert holds a master's degree in Industrial Engineering and worked at Fidelity Investments as an IT technician before being promoted to European Project Manager. After that, he started focusing on business operations in the role of Technical Account Manager at Fujitsu-Siemens. After several years as a salesman, he ultimately made the switch to sales management. Until recently, Cyrille Gobert was European Managing Director at Halian, where he was initially hired as a Sales Director.
Commenting on his appointment, Cyrille Gobert stated: "I am very excited to join the sales team of WESTPOLE Luxembourg and I am ready to take WESTPOLE to the next level on the Luxembourg market. With almost 30 years of experience in IT, sales and management, I am convinced that the current team can reinforce WESTPOLE's position to become one of the highest-ranking providers of IT services in Luxembourg". He continued: "The pandemic has caused many companies to take steps forward in terms of digitalisation and we are happy to support them in this development with our complete portfolio of IT and managed services. In cooperation with my versatile team and aided by my knowledge of the market, I intend to enter into long-term partnerships with our current and prospective customers".