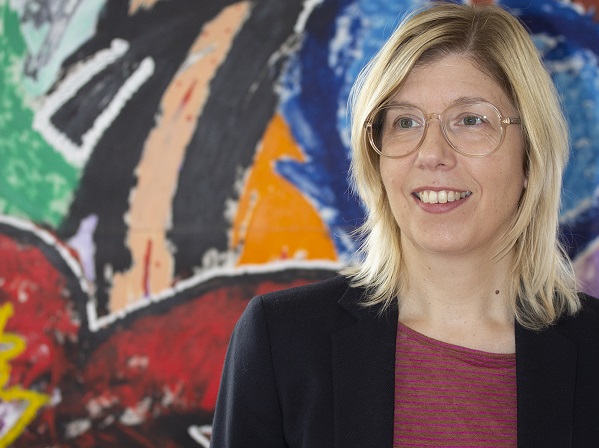 Elvira Mittheis; Credit: COOPERATIONS Asbl
The Board of Directors of COOPERATIONS Asbl has announced that Elvira Mittheis will take over the position of Director of the Luxembourg socio-cultural association from 1 December 2020.
Born in Austria, Elvira Mittheis has lived in Luxembourg since 2007. After completing her master's degree in German studies and journalism and communication studies, she worked as a lecturer at Deuticke Verlag in Vienna and at Penguin Random House in Munich. Afterwards, she worked in the CAPE Ettelbruck and Neimënster cultural centres. In October 2016, she took over the management and reorientation of the Festival de Wiltz, which from this point on was incorporated into COOPERATIONS Asbl.
From 1 December 2020, Elvira Mittheis will take over the management of COOPERATIONS Asbl. Ms Mittheis is no stranger to the Luxembourg cultural landscape: she is highly valued by the scene and the public and is a member of the board of directors of the Cultur'all and TROIS C-L associations.
In addition to the Festival de Wiltz, the COOPERATIONS operation includes also the Prabbeli - Centre Socioculturel Régional Wiltz, Ciné Prabbeli, Jugendbureau ("youth office") Éislek and the inclusive facilities Centre Loisirs and Weeltzer Haus.