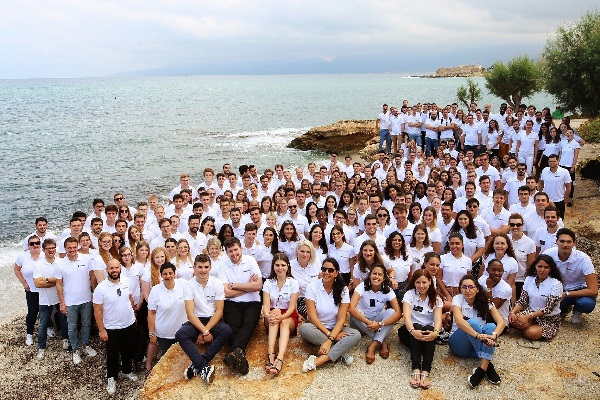 New employees during their induction week in Crete; Credit: Deloitte
Between September and October, over 200 new talents joined Deloitte Luxembourg, helping further reinforce the main functions of the firm: audit and assurance, tax, advisory and consulting and support functions.
This year, the new Deloitte professionals travelled to Crete for their Induction Week, a four-day trip packed with intense soft-skills and business-oriented training, as well as information on the firm's vision and culture.
The new Deloitte professionals were welcomed in Crete by John Psaila, Managing Partner, and Stephan Tilquin, Talent Leader, at Deloitte Luxembourg.
John Psaila commented: "It is our great pleasure to welcome our new talents who have chosen Deloitte as the start for their promising career. The purpose of the Induction Week is to provide them with the key tools to help them tackle the challenges ahead and to prepare for an impactful future within our company. We continuously invest in our talents and help them grow personally, professionally, and together as a team, which is why we place a strong emphasis on training and empowering them to begin their journey with us in the best possible way".
From June 2019, Deloitte implemented new flexible working modes by offering even more flexibility to its employees and helping them avoid traffic jams during peak hours.
Stephan Tilquin, Talent Leader, at Deloitte Luxembourg, explained: "We believe that autonomy and trust go hand in hand. We therefore want our people to be independent and manage their time by embracing our new ways of working. Flexible work is not only homeworking and flexible hours, it is also about rethinking the way we interact with each other and appreciating the true power of collaboration. It's about meaningful connections and using them to create a greater impact together than we could alone".