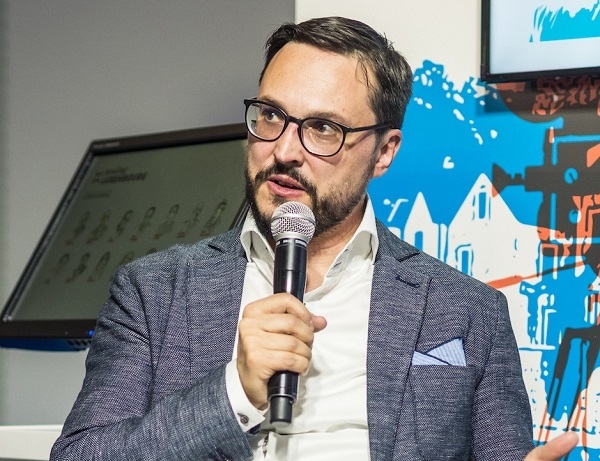 Claude D. Conter; Credit: Mike Zenari
Claude D. Conter has been reappointed as Director of the Centre national de littérature (CNL), as of 6 May 2019 for a seven-year term.
This reappointment follows the Grand-Ducal Decree of 21 April 2019 and the proposal of the Minister of Culture Sam Tanson.
Born in 1974, Claude D. Conter studied German literature and communications at universities in Bamberg and Berlin. He was a scientific collaborator and/or lecturer at universities in Bamberg, Trier and Munich and "visiting professor" at the University of the South (TN, USA). He worked as a scientific collaborator at the CNL from 2003 to 2006 on the Luxembourg Dictionary of Authors project. In October 2008, he joined the CNL and was a curator, before being appointed director in 2012.
In addition, Claude D. Conter has authored numerous research publications on literature in Luxembourg, archival science, 18th-century German literature up to contemporary literature, the relations between literature and theatre, politics and law. In 2003, he published his doctoral thesis on the visions of Europe between 1815 and 1848 ("Europa - Inszenierungen im 19. Jahrhundert"). Among his recent publications, he has notably contributed to the CNL exhibition catalogues and the twice-yearly "Trouvailles-Fundstücke", as well as articles on Luxembourg archives and literature in foreign publications.