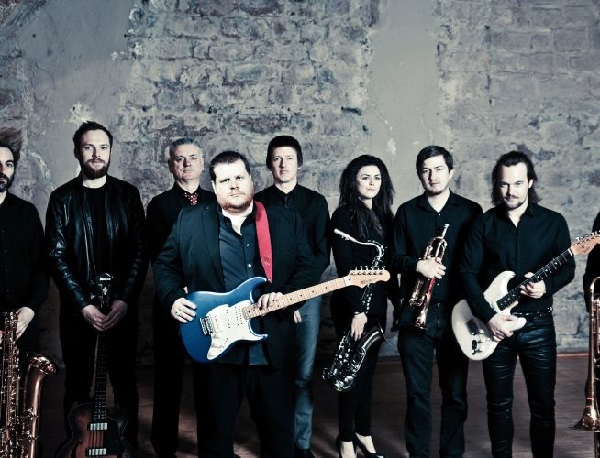 English blues guitarist and singer-songwriter Danny Bryant, accompanied by a big band, will be performing at the opderschmelz cultural centre in Dudelange on Tuesday 26 November 2019 from 19:30, as part of the "Big European Tour 2019".
"BIG" is the realisation of a dream that has accompanied Danny Bryant since the beginning of his career: to record his songs with a big band (nine members) in front of an audience. This dream was realized in early 2017 when Bryant, supported by fellow artists on the keyboard, bass, drums, rhythm guitar and a brass section complete with four pieces, presented his songs at three exclusive concerts in Germany and in the Nederlands. The success of these shows led to the release of the double live album "BIG" (Jazzhaus Records), as well as a tour and appearances at renowned festivals in the UK, Germany, Switzerland, Poland and the Netherlands.
Danny Bryant, again accompanied by a big band, will be presenting his new album in Europe at some exclusive concerts.
The Luxembourg show costs €20 (pre-sale, plus fee) or €25 (at the door). To purchase tickets, visit https://www.opderschmelz.lu/tickets