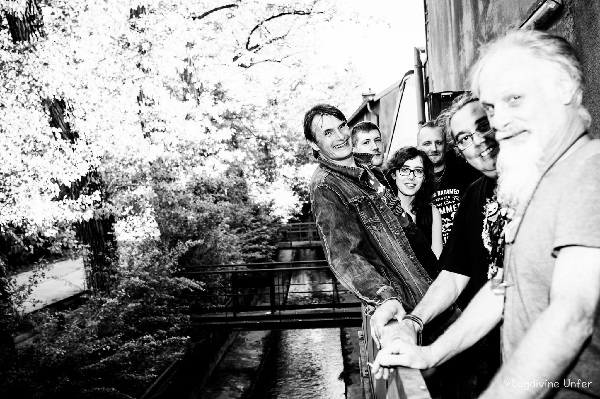 Heavy Petrol, a Luxembourgish blues band, will be performing their first acoustic concert at the Aalt Stadhaus in Differdange on Friday 4 October 2019 at 20:30.
Founded in 2011 by the common desire of five friends to make blues covers, the band quickly ended up composing their own songs. This was followed by various concerts that allowed Heavy Petrol to attract some attention.
Composed of Woody Lunari on vocals and harmonica, Gigi Felten and Steve Richer on guitars, Dan Kries on bass, Konni Troost on drums and Elise Nunes on vocals, the band released their album "Petrol Train" in 2017. Having shared the stage with renowned artists such as Brother Dege and the Brotherhood of Blues, Ana Popovic and Junior Mack among others, and having performed at the "Blues and Jazz Rallye" and "Blues Express" festivals, the group was chosen to represent Luxembourg in the final of the last European Blues Challenge, which took place in April 2019 in Ponta Delgada in the Azores.
The band's sound is strongly influenced by artists such as Jimi Hendrix, Johnny Winter and Joe Bonamassa.
This special unplugged concert will mark the return of the drummer and founding member of the group, Konni Troost, as well as the arrival of many surprise guests.
Fellow Luxembourgish group Eyes of the Shadow will play the first part of the evening.
Tickets cost €5. For more information, see http://www.stadhaus.lu/salle-de-spectacle/agenda/detail/?user_agenda_pi1%5Bmonth%5D=2019-10&user_agenda_pi1%5BshowUid%5D=574.