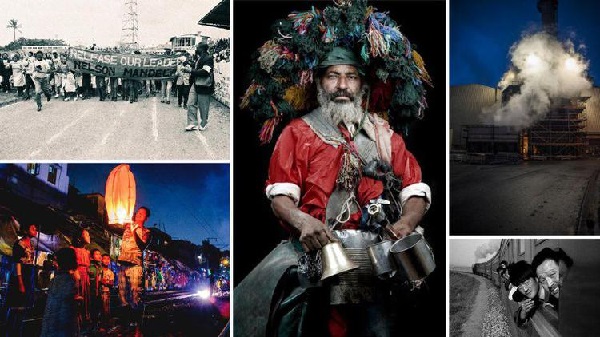 Franco-Luxembourg jazz group Ozma will be playing a photo-concert on Sunday 14 April 2019 at neimënster (Salle Robert Krieps), from 11:00.
Originally from Strasbourg, Ozma is a jazz ensemble rich in multiple influences from electro to rock, funk to experimental and world music. The band has produced five albums and played more than 200 concerts on four continents. A keen multi-disciplinary experience, Ozma offers many shows combining jazz with cinema and photography.
Building on the success of the first two "Reserve" residences, Neimënster will this month host Ozma's "Crossroads" photo-concert. The quintet will be back in neimënster to put to music the works of five photographers they met during their world tour in 2018. From Luxembourg to China via Morocco, South Africa and India, the musicians chose to share with the audience the experiences of their tours abroad.
During their travels, the musicians met photographers whose work particularly touched them. Among them was Luxembourg's Mike Zenari with the Arbed Schifflange series, as well as Leila Alaoui (Morocco), Wang Fuchun (China), Rafs Mayet (South Africa) and Arko Datto (India).
Entry is free (subject to availability). The event will last 60 minutes.
For more information, see https://www.neimenster.lu/Culture/Offre-diversifiee-Calendrier-shop-visites/Programmation/Musiques/Photo-Concert-CROSSROADS-Sunday-14-April-2019-11-00-00-am.