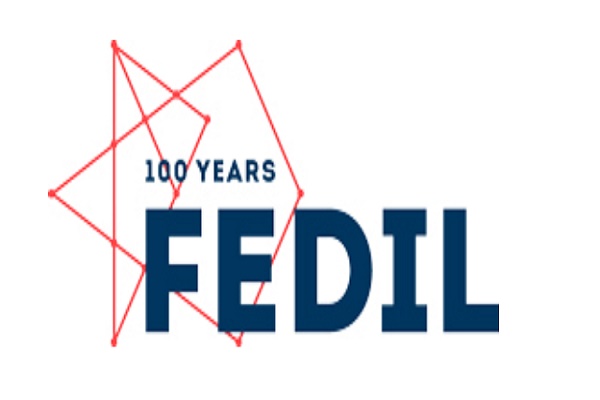 FEDIL - The Voice of Luxembourg's Industry has called for an ambitious industrial policy, supported by the Luxembourg government as a whole, in response to the COVID-19 pandemic.
As part of its back-to-school meeting, FEDIL took stock of the industry situation, political issues and the implications and consequences of the COVID-19 crisis. Whilst the association approved the measures taken by the government in favour of industry and the economy in general as part of its coroanvirus response, FEDIL raised its concerns over recent political statements on planned investments, such as the Fage yoghurt factory and Google data centre, as well as over the direction of industrial policy in general.
René Winkin, Director of FEDIL, explained: "Production and job losses are on the horizon. They will have to be compensated if we want to preserve the industrial fabric and revitalise local productions. The general conclusions that the Ministry of the Environment wants to draw from the current debate on the establishment of new businesses and the regulatory framework that the minister wishes to apply to ensure that any new activity corresponds to a philosophy that I would describe as reductive go too far and are based on unfounded prejudices".
Michèle Detaille, President of FEDIL, added: "If the import and export activities, the purchase of raw materials at affordable conditions, the hiring of non-resident workers or the existence of financial activities of an industrial group in our country became criteria exclusion from future economic development policy, then say hello to damage. Industrial policy must be supported by the government as a whole. It can only be ambitious".
FEDIL confirmed its intention to play a leading role in the substantive discussion on the orientation of Luxembourg's industrial policy and on its coherent execution, particularly regarding the consumption of natural resources and their management by public authorities.
According to the association, Luxembourg now has all the necessary instruments to adopt an ambitious industrial policy, in search of productivity gains whilst using the best available means to reduce its environmental footprint.
Thierry Wolter, Vice-President of FEDIL, clarified: "We must at all costs prevent legislation that is focussed on the environment and intended to protect it, and rightly so, from being subject to subjective and non-transparent interpretations".
Regarding the free movement of workers and service providers, the association maintained that restrictions imposed on Luxembourg by other European countries have caused disruption and delays detrimental to businesses that depend on cross-border movement. However, cooperation with Luxembourg government authorities and the rapid access to screening tests for workers on the move in particular have helped to limit the negative repercussions.
FEDIL concluded: "If the compensation rules for workers in quarantine which involve employer participation at a rate of 20% are maintained in their current form, they would cause non-negligible additional costs to companies".