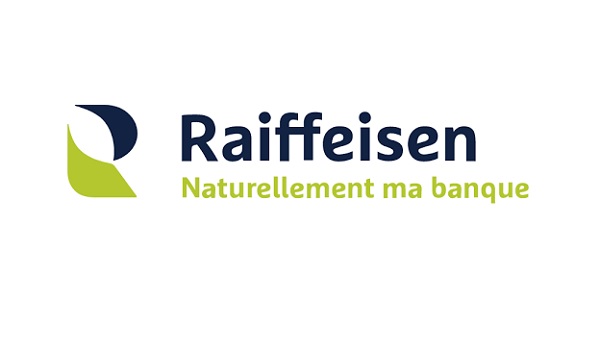 Raiffeisen has announced that it has entrusted Lab Luxembourg S.A. (Labgroup) and Numen Europe with the implementation of a digitisation and electronic archiving solution for its daily business requirements.
According to Raiffeisen Bank, the first cooperative bank where interests and decisions centres are based in Luxembourg, it decided to call upon Labgroup and Numen to provide modern and flexible services to its clients. Thanks to the convergence of its physical and digital channels, Raiffeisen has developed its digitisation to increase its operational efficiency.
Following a tender issued in 2015, Raiffeisen Bank entrusted the deployment of a digitisation service and an electronic archiving solution to Labgroup, a document management specialist with more than 40 years' experience, and to Numen Europe, an expert in confidential data extraction and document processing. Labgroup and Numen were both certified PSDC (Provider of Digitisation and Conservation Services) before being certified by ILNAS (Luxembourg Institute for Standardisation, Accreditation, Security and Quality of Products and Services).
The project aimed at optimising the management, the protection and the preservation of documents in the perspective of a "Paperless Office", and this includes three steps:
1. The digitisation of client files that represents, the collection of 8 million pages;
2. The daily digitisation of paper documents concerning daily banking activities;
3. The archiving of documents, existing electronic or digitised (contracts or operations in electronic form).
The electronic copies created by a PSDC according to the regulation have the same probative value as the original documents (which henceforth can be destroyed). Therefore, all holders of information such as Raiffeisen Bank can entrust Labgroup with their digitisation and conservation operations, in complete safety, with the guarantee of the Luxembourg State.
The combination of the skills of both companies has been a successful collaboration within and beyond Luxembourg. Thanks to this partnership, Numen Europe and Labgroup can take charge of physical and electronic documents life cycle from their collection to their certified destruction. Both also guarantee business continuity thanks to the redundancy of their tools and certifications.
The CSSF (Luxembourg Financial Services Supervisory Authority) and ILNAS (Luxembourg Institute for Standardisation, Accreditation, Security and Quality for Products and Services) monitor Labgroup and Numen Europe as being a PSF (Professional of the Financial Sector) and PSDC (Provider of Digitisation and Conservation Services).
Labgroup and Numen are both certified ISO 9001:2015 and ISO 27001:2013, thus ensuring the highest level of confidentiality and information security to their customers.