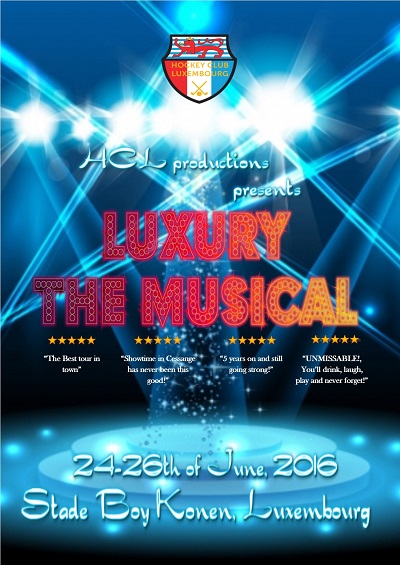 Hockey Club Luxembourg has announced that it is organising a week-end tournament themed "Luxury - the Musical" on 24 - 26 June 2016 at the Stade Boy Konen in Luxembourg-Cessange, involving a number of international teams as in previous years.
The 2016 legendary HCL Luxury Tour is the 6th such international tournament and comprises:
- Party on Friday
- Hockey tournament during the day on Saturday, on the brand-new astro turf pitch, with 150 players from 6 countries
- Saturday night party
- Brunch on Sunday
Supporters are very welcome to attend the Saturday tournament (free entry). A BBQ and bar will be in operation throughout, as will a Bouncy Castle.
For further information, email: social@hockey.lu or see www.hockey.lu.