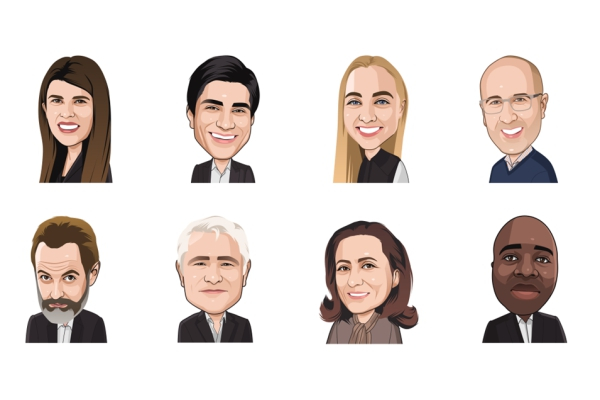 Credit: MGV
Chronicle.lu recently had the opportunity to speak with Pascal Bouvier, Managing Partner at MiddleGame Ventures (MGV), an investment company focused on early-stage startups at the intersection of FinTech 3.0 and Web 3.0 in the financial services sector.
Headquartered in Luxembourg and with offices in Dublin, London and Washington, MGV has already made fund investments of over €300 million in over 40 startups, operational in over ten countries.
Chronicle.lu: What is your company's business area / main focus?
Pascal Bouvier: MGV is an early-stage (Seed – Series B) FinTech focused on fund investing in the future of financial innovation. We believe the foundational blocks of financial services will be re-shaped by new core systems via innovation in Blockchain & Crypto, Open Finance, Automated FinData and Embedded ESG [environmental, social and governance].
We are a diverse and experienced team of eight, who partner with world-class FinTech entrepreneurs creating transformative companies that will rearchitect financial services for years to come.
Chronicle.lu: How did this opportunity present itself? Is it (partly) due to the changing regulatory landscape?
Pascal Bouvier: We believe that the accelerating convergence of financial services and the Web will give rise to new market structures and services, signalling a fundamental re-architecting of the global economy's core.
We are at the beginning stages of a long-term shift from a siloed and opaque financial ecosystem towards a decentralised tech stack comprised of highly composable layers. Legacy financial services rails will be replaced. New and improved user experiences will be built on top of fundamentally new systems and infrastructure. Innovation will occur at the core, extending beyond the front-end or the middleware and casting aside the constraints of the old infrastructure rails. Control will shift away from a centralised base of actors to a more democratised and accessible financial ecosystem. We see significant opportunity for new entrants and savvy incumbents in this new ecosystem.
Chronicle.lu: What makes your company / product / service special or unique?
Pascal Bouvier: We are specialist FinTech investors who leverage a thematic-based approach. We have unique and well researched investment themes which enable us to focus on the truly exceptional outlier founding team that are re-architecting financial services.
As such, our investment thesis is focused on the intersection of FinTech and Web 3.0 and includes four core themes:
Blockchain and Digital Assets: Decentralised finance technologies (including blockchain and digital assets) that do not rely on central financial intermediaries such as banks.
FinData and Automated AI [artificial intelligence]: AI-driven data will help organisations derive valuable insights across several domains, including machine learning (ML), natural language processing (NLP) and robo-advisory.
Embedded ESG: Technologies that enable Environmental, Social and Governance factors to be embedded across operations, governance, performance, and outcomes.
Open Finance: Technologies that "make every company" a FinTech and enable users to complete financial activities without going to their bank.
Chronicle.lu: Please describe your company's business model (how do you generate income?).
Pascal Bouvier: MGV invests from Seed through Series B. We typically write cheques from €1 million to €5 million. We are "hands on" investors who strive to support portfolio companies in any way we can.
We have supported FinTech innovators for a decade; our focused thought leadership drives high quality deal flow and produces strong risk-adjusted returns. We have three prior portfolio unicorns (Ripple, DriveWealth and CompareAsia), one current (Wayflyer) and more are coming!
Chronicle.lu: During the quiet holiday period, what have you been focusing on? Are you financing the startup yourselves, or have you attracted / are you trying to attract investors?
Pascal Bouvier: In a quarter where newsfeeds have been flooded with endless "market warning" memos and "black swan" moments, it is all too easy for investors, such as ourselves, to encourage aggressive action and cost-cutting exercises to extend runway as far as possible. However, we believe it more important than ever to remain disciplined in both our portfolio support and investment activities to guide and support, rather than direct, as we prepare in partnership for the quarters ahead.
We are also raising the founders' fourth institutional fund, MGV Series A Fund II, to capitalise on our unique investment pipeline at the intersection of FinTech 3.0 and Web 3.0.
Chronicle.lu: In what way(s) do you think Luxembourg is the right place to fulfil your business goals?
Pascal Bouvier: We believe Luxembourg, and Europe in general, offers exceptional venture opportunities. With far fewer high-quality venture capitalists (VCs) in Europe than in geographies such as the US, it is important to provide support to exceptional founding talent. For example, Europe produces twice as many Science, Technology, Engineering and Mathematics (STEM) PhD graduates than the US. We have witnessed the value of this first hand via collaboration with the Luxembourg House of Financial Technology (LHoFT) on the VC Scholar Programme where we take a group of ten talented and motivated young professional through an intensive course in the science, art and business of venture capital consisting of both sessions delivered by MGV and external speakers on topics relating to the financial services industry, FinTech and innovation within the Luxembourg ecosystem.
Although a small country, Luxembourg's startup ecosystem certainly punches above its weight coming fourth in Europe for the number of startups per capita. The inherently international community in Luxembourg, paired with its reputation as a global centre for finance, creates an active melting pot of fresh ideas and an extremely attractive destination for new FinTech startups.