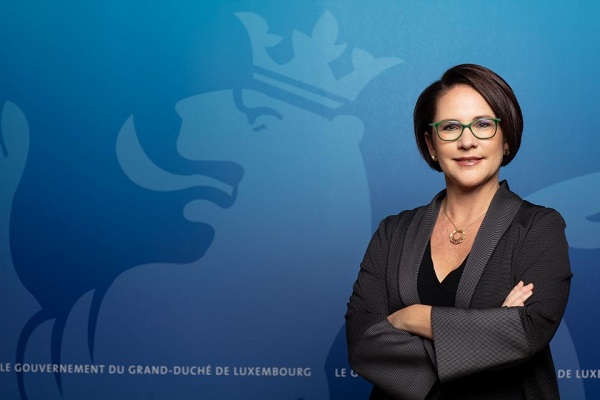 Yuriko Backes, Luxembourg's Minister of Finance; Credit: ©SIP / Yves Kortum
On Tuesday 5 September 2023, Yuriko Backes, Luxembourg's Minister of Finance, announced the launch of the Luxembourg Gender Finance Task Force, aiming to support, drive and stimulate gender finance in the Luxembourg financial centre.
This initiative highlights the increasing importance of gender finance both nationally and globally, within the field of sustainable finance.
The task force's inaugural meeting took place on Tuesday, and according to the ministry, its primary mission was to pinpoint significant prospects within the gender finance realm. It aimed to craft a comprehensive strategy encompassing "finance for women" and "women in finance" spanning the entire sector. This task force is comprised of a varied assembly of individuals representing the financial sector, with Jennifer de Nijs, the Head of Sustainable Finance at the Ministry of Finance, serving as its chairperson.
Minister Backes remarked: "Empowering women is not just a personal or political pursuit, it is a core element for economic growth and sustainable development. With this task force, Luxembourg reaffirms its commitment to leveraging the financial sector for positive impacts in the world."
According to the ministry, the Task Force's objective is to pinpoint opportunities that can be pursued independently by entities within the Luxembourg financial sector or through partnerships involving both public and private stakeholders. Additionally, it will concentrate on formulating concrete initiatives and generating tangible outcomes, nurturing innovation and establishing partnerships with institutions in the field of gender finance.