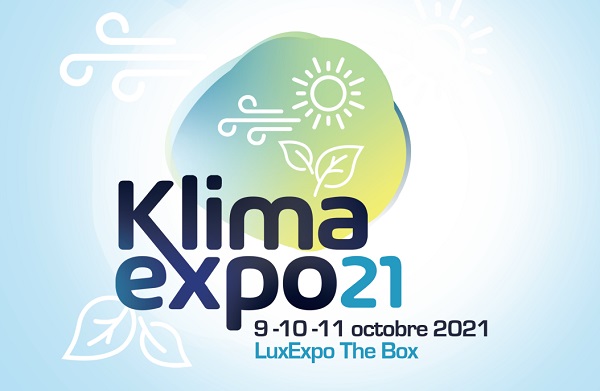 Luxembourg's Ministry of the Environment, Climate and Sustainable Development has announced that the first national fair dedicated to climate action is taking place at LuxExpo The Box this weekend.
Organised ahead of the 2021 United Nations Climate Change Conference (COP26), KlimaExpo is Luxembourg's first national fair dedicated to actors and solutions related to climate action. This three-day event, which will take place from Saturday 9 to Monday 11 October 2021, is intended to be a place of discovery, learning and discussion for all on the theme of global warming.
The main purpose of this fair, organised by the Environment Ministry in partnership with the Ministry of Energy and Spatial Planning, is to increase the visibility of climate action at the national level and allow a wider audience to familiarise themselves with climate issues.
KlimaExpo 2021 will bring together the main climate actors, such as non-profit organisations and business representatives, as well as showcasing state and municipal initiatives in this area.
During the fair, a mobile exhibition entitled "The Climate Countdown - The Road to 2050" will present common efforts in the global fight against global warming, as well as the part played by Luxembourg in this fight.
In addition to various workshops and conferences, the fair features a 4D immersion "Nature Lounge", which serves as a public meeting place.
The event will take place under the CovidCheck regime. Rapid antigen self-tests are available on site.
Opening hours: Saturday to Monday inclusive, from 10:00 to 17:00. Entry is free and open to all.
Further information, including the detailed programme, is available online at klimaexpo.lu and via Facebook.