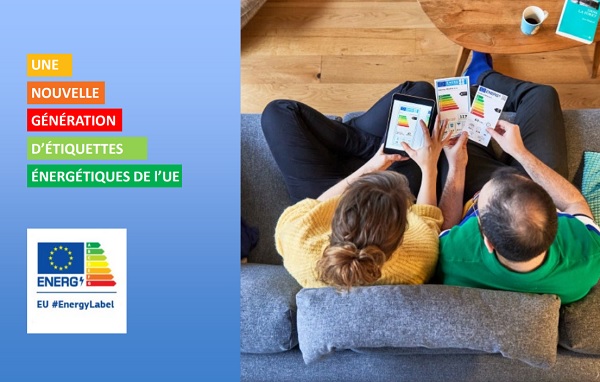 Luxembourg's Ministry of the Economy and the Luxembourg Institute for Standardisation, Accreditation, Safety and Quality of Products and Services (ILNAS) have announced the introduction of new European Union (EU) energy labelling on certain household products from 1 March 2021.
EU energy labelling is considered helpful in encouraging the general public to make more informed choices. However, despite its success, the energy label has been partly a victim of its own success. The more the energy efficiency of the products improved, the more the products occupied the higher categories. Therefore, categories below D remained virtually empty. In addition, the difference between the A ++ and A +++ categories has become less obvious to consumers.
In this context, to be more understandable for consumers and to encourage the industry to develop more innovative and energy-efficient products, the current classification system A +++ to D will be gradually replaced by a new simpler classification going from A ( most effective products) to G (least effective products).
On the other hand, the new label will offer consumers more information thanks to the QR code which gives the general public access to a European database on energy labeling (EPREL).
From 1 March 2021, the new EU energy labelling will apply to the following products:
- household washing machines and washer-dryers (not tumble dryers);
- televisions and computer screens;
- refrigerators, freezers and wine cabinets;
- household dishwashers.
From this date, retailers will have fourteen working days to replace the old energy label on all affected products in physical and online stores, as well as in marketing materials.
From 1 September 2021, the labels of electric lamps will be revamped and other product groups will follow.
These redesigns aim to ensure that manufacturers continue to innovate and deliver more sustainable and energy efficient products while benefiting the consumer. The more energy efficient the products, the lower the energy bills will be. This energy saving will also have a beneficial impact on the environment.