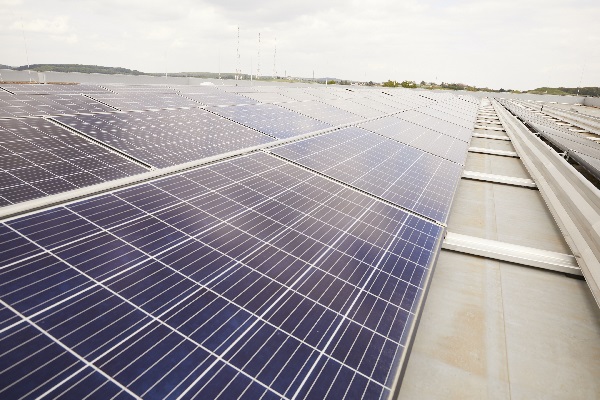 Sporthal Op de Fréinen in Junglinster; Credit: Studion Photography
The Luxembourg Government has announced plans to increase the use of solar energy as part of its draft National Energy and Climate Plan.
The plan, set to be finalised by December 2019, sets a national target of achieving 23% to 25% renewable energies by 2030 and a target of 100% in the long-term in Luxembourg. In this context, greater focus will be placed on solar energy, encompassing new pricing, greater flexibility and more beneficiaries.
Indeed, due to its considerable potential and ease of access, solar energy plays a decisive role in the fight against climate change. It has recently grown by 36% in Europe. Now, the Luxembourg Government wants to accelerate the offensive for renewable energies, placing emphasis on solar energy. The government is thus actively supporting renewable energy development thanks to investment aids for companies and subsidies for individuals and cooperatives.
In this regard, the period between 1 March 2014 and 1 March 2019 saw the subsidisation of 1,950 solar installations via the PRIMe House scheme, amounting to €9.6 million. The new Grand-Ducal Regulation of 12 April 2019 shall further strengthen the support for the promotion of photovoltaic energy.
Flagship measures include the the introduction of new power categories and the strengthened role of cooperatives, a substantial increase of remuneration for photovoltaic installations of all sizes, guaranteed over 15 years, the facilitated establishment and extension of such installations and, finally, the development of a solar map and measures for companies.