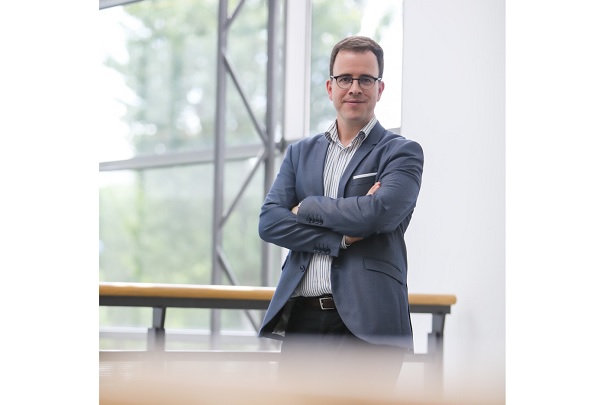 Carl Adalsteinsson, Artistic Director of CAPE; Credit: Bohumil Kostohhryz
In an interview with Chronicle.lu, Carl Adalsteinsson, Artistic Director of CAPE - Centre des Arts Pluriels Ettelbruck, explained how the cultural centre has been affected by and adapted to the COVID-19 pandemic and how the latest government measures will impact event organisation, as well as his hopes and expectations for 2022.
Chronicle.lu: How long was CAPE shut for during the pandemic? How was event organisation affected?
Carl Adalsteinsson: We were forced to cancel our events between March and July 2020, but our management team was partially back at work already in May. Then we started again our 2020/21 programme in October 2020 after the summer break and had to close [our] doors again between November 2020 and beginning January 2021. But the second time, professional artists were still allowed to work, so we made a few first experiences by broadcasting some of our planned events via livestreams and we offered our stages to a few ensembles and companies for rehearsals and recordings.
Chronicle.lu: Did the Luxembourg government support the centre and its staff financially? If so, how?
Carl Adalsteinsson: First of all, we have to express our gratitude to the Minister of Culture and her staff who were very supportive during the pandemic by consulting very regularly the cultural sector and informing in a very pragmatic way by inviting [us] to short webinars during which the minister explained every time herself upcoming changes with all the changing Covid laws and answering the numerous questions.
On the financial side, we have to [consider] that the government didn't reduce our subsidies knowing that we have organised less events during the times of closure and we were entitled to request "chômage partiel" [short-time working] for parts of our team. And last but not least, we received additional funds from the government to be able to livestream some of our concerts and to give support to the local artists.
Chronicle.lu: Was CAPE able to retain staff?
Carl Adalsteinsson: [There were] no changes concerning the staff.
Chronicle.lu: Did CAPE have to bring in new staff and / or provide additional training to existing staff in response to the COVID-19 measures?
Carl Adalsteinsson: Our existing staff was able to show flexibility and adapt quickly to all the additional measures. Nevertheless, for the events, CAPE always had external support [from] hostesses and service staff for the bar, ticketing and welcoming guests, even before Covid times. Due to the measures in relation to CovidCheck, the number of external work force had to be increased, in order to fulfil all the additional tasks (checking certificates / completing self-diagnostic tests).
Chronicle.lu: In what way will the newest government measures affect the centre (if at all)?
Carl Adalsteinsson: All change concerning the measures requires at first a clear communication towards the audience. That means, all customers who have already bought their tickets or made their reservation for the upcoming events (within the next two or three weeks) are being contacted and updated with the measures by mail and phone. Additionally, we also have to be aware that all potential customers (who have not yet engaged the procedure to acquire a ticket) need also [to] be informed (website, social media, Newsletter).
But also on the artistic side, we need to check with the artists or their representatives if all the requirements needed are fulfilled (e.g. vaccination, travel permits, etc.).
For the events themselves and with the new CovidCheckPlus (2G+) rules, it is at the moment difficult to estimate the percentage of "non-boostered" persons, who will have to proceed to our testing station, which has again an impact on the number of staff and tests needed every evening.
Chronicle.lu: What are CAPE's hopes or vision for 2022?
Carl Adalsteinsson: No Covid anymore! We are not naive, the virus will stay a while for the moment. At this very moment, with Omicron hitting the Grand Duchy very hard, we strongly hope that all our invited artists and our team will stay negative and healthy.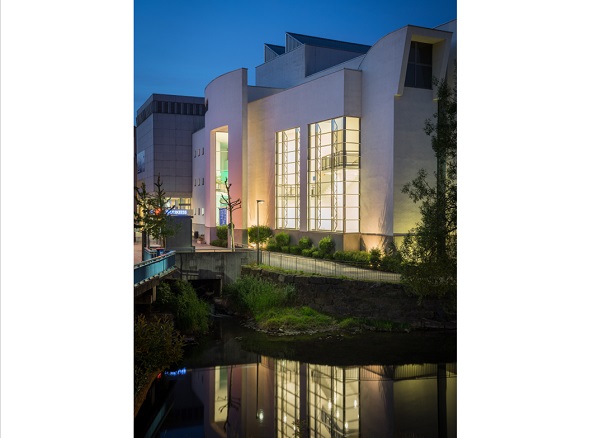 CAPE - Centre des Arts Pluriels Ettelbruck; Credit: Pierre Weber