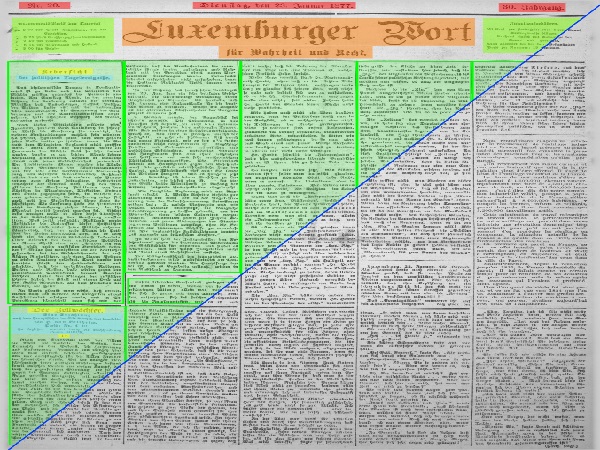 Credit: Open Data, BnL
The Luxembourg National Library (BnL) has opened its data and made them accessible via the website data.bnl.lu.
As part of the Luxembourg government's Open Data strategy, the BnL is opening its data to the public and making them accessible via its new website.
From now on, every citizen will be able to download data sets and use them freely. The opening of BnL's data targets a diverse audience of professionals (data scientists, historians, linguists, researchers in digital humanities, developers) and aims to bring new synergies beyond the library community.
As a knowledge infrastructure, the BnL must guarantee the widest access to its contents. In the digital age, facilitating access to information is not just about building a research portal and putting digital resources online, but also requiring quality data and advanced technologies, adapted to the new needs of developers, ICT professionals and researchers. As such, this contributes to research, increases the transparency of public data and aims to motivate citizens to actively participate in the dissemination of knowledge.
On the website, interested parties will be able to download quality datasets and metadata drawn from Luxembourgish newspapers digitised by the BnL and belonging to the public domain. These datasets range from 250MG to 257GB and allow different levels of exploitation ranging from simpler developments (text mining, name detection, automatic image recognition) to real artificial neural networks. BnL also provides a number of application programming interfaces (APIs) and web services to query and retrieve BnL catalogue metadata, automate tasks and create new applications.
The BnL datasets can also be consulted via the Luxembourg government's data.public.lu portal, of which BnL is a partner.