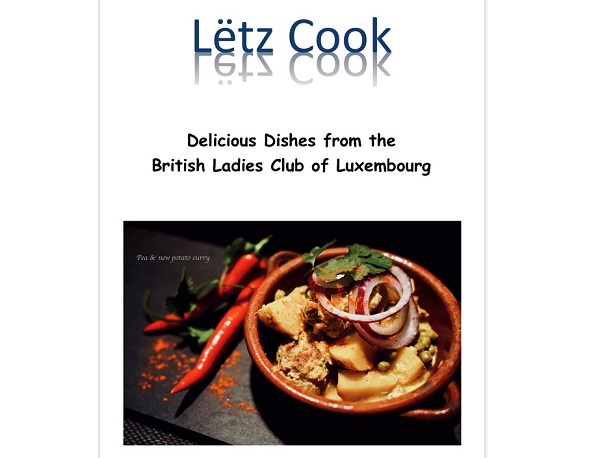 Lëtz Cook; Credit: BLC
The British Ladies Club (BLC) in Luxembourg has announced that it is launching its new recipe book "Lëtz Cook" on Tuesday 1 December 2020.
With the club's fundraising activities limited this year due to the COVID-19 pandemic, the BLC has compiled a recipe book which will be sold to raise money for its chosen charities for 2020-21: Rahna Service Dogs, a Luxembourg charity providing specially trained dogs to help the physically disabled; and the Honeypot Children's Charity, a UK charity providing support to young carers.
All of the recipes included in the cookbook have been submitted by members and friends of the BLC.
Only 250 copies of Lëtz Cook are available. The book is ring-bound, A5 in size and contains 102 pages with a colour cover, black and white interior and a four-page colour insert in the centre. It is being published in English, with a foreword by the British Ambassador to Luxembourg, John Marshall.
Each copy of the recipe book costs €15, with all proceeds going to charity. A postage and packing fee will only apply to orders from outside Luxembourg.
Lëtz Cook can be purchased from 1 December 2020 via the order form on the BLC website: www.blc.lu/blc-cookbook-fundraiser. The order form will also be included in the club's December newsletter, with further details on how to order copies on the BLC Facebook page.
For further information, send an email to LetzCook@blc.lu.