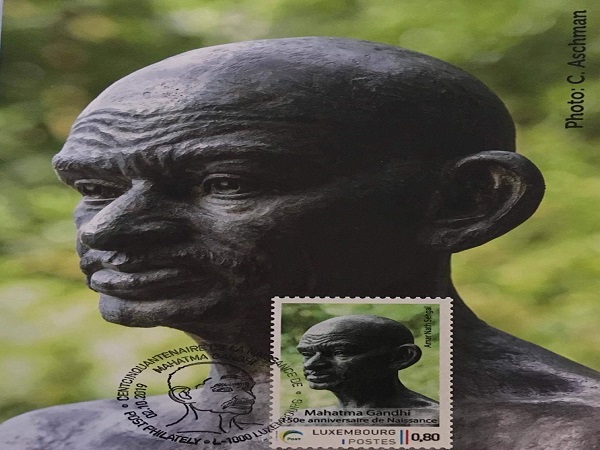 Credit: Luxembourg POST / C. Aschman
The Indian Association Luxembourg (IAL) and the Indian Embassy Brussels have announced that they are organising Gandhi Jayanthi celebrations in Luxembourg City Municipal Park on Friday 2 October 2020, from 18:00.
A celebration is planned this evening to pay tribute to Mahatma Gandhi on the anniversary of his birth (2 October 1869). Garlanding and Gandhi Bajan will take place in the presence of Debashish Prusty, Deputy Chief of Mission at the Embassy of India Brussels.
Celebrations start at 18:00 in Luxembourg City Municipal Park (26 Ave Montery, L-2163 Luxembourg). Due to COVID-19 restrictions, participation in the celebrations is online only. A live telecast of the celebration will be provided on the IAL Facebook page.