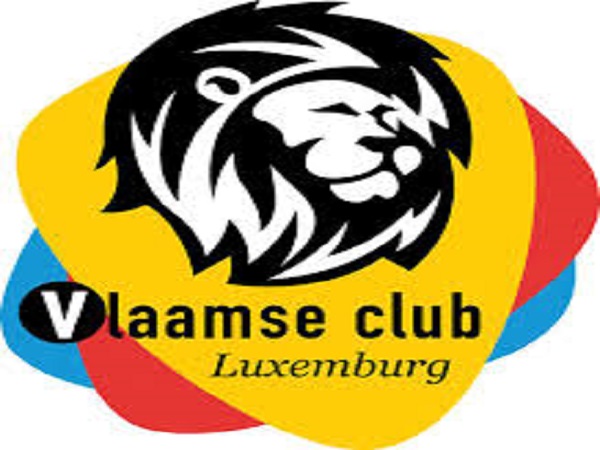 The Vlaamse Club Luxemburg (Flemish Club Luxembourg) has announced that it is celebrating its 40th anniversary this year.
To celebrate this milestone, Vlaamse Club Luxemburg (VCL) is organising a party for its members on Tuesday 25 February 2020 at Hotel Le Royal in Luxembourg City at 19:00.
The origins of the club date back to the late 1970s in Luxembourg when a group of Flemish friends decided to create a club while eating mussels and chips. A few years later, on 25 February 1980, this idea materialised with the official creation of the VCL. Now in 2020, after 40 years of existence, the socio-cultural non-profit organisation counts a few hundred friends who are proud to be Flemish, proud of their language and culture, and is well integrated into Luxembourg civil society.
The VCL aims to be a meeting place for all Flemish people living in Luxembourg and the Greater Region, but more generally for all those who are interested in the Dutch language and the culture of Flanders. As such, club members include French-speaking and German-speaking Belgians, Spanish people, Brits and Luxembourgers wishing to meet in a friendly atmosphere and take part in a range of activities held in Dutch, English and other languages. By statute, the club is a neutral association at the political, philosophical and religious levels.
During the first years of its existence, the VCL's activity consisted in offering its members social activities and, once or twice a year, performances of Dutch-speaking theatre. Today, its activities have diversified widely and cover the social, recreational, sporting and cultural domains. Although these activities are addressed primarily to VCL members by statute, the club has specified that it tries to open its activities to other communities established in Luxembourg, as well.
Noteworthy past activities include the 1995 exhibition of Flemish tapestries from the 16th to 20th centuries at Vianden Castle, which attracted nearly 25,000 visitors, a jewellery exhibition by Bruges-based artist Hubert Minnebo in 1998, a 25th anniversary gala concert at the Conservatoire de Luxembourg in 2005, an exhibition dedicated to the emigration of over 70,000 Luxembourgers to the New World (aboard the ships of the Red Star Line in Antwerp) at Larochette Castle in 2007 and a Belgian film festival at the Cinémathèque in 2010, on the occasion of the Belgian Presidency of the EU and the VCL's 30th anniversary.
In addition, the VCL offers its members services such as a welcome brochure to help newcomers settle and better integrate in Luxembourg. The club also regularly posts classified ads and job offers and acts as an intermediary between the Belgian Embassy and VCL members for all matters relating to consular and administrative matters. Communication with members takes place through a weekly electronic newsletter and the VCL website: www.vlaamseclub.lu.
The 40th anniversary members-only party, which will be held instead of the club's traditional New Year's reception, will kick start a series of festive events throughout the year. For further details on events and membership, visit the VCL website.