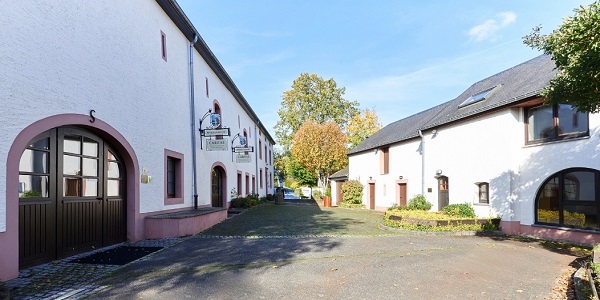 Home for unaccompanied minors in Liefrange; Credit: Caritas Luxembourg
Caritas Luxembourg has called for the improved reception and care of unaccompanied minors, including an increased number of adequate infrastructures.
At a press conferene on Tuesday 22 November 2022, Caritas Luxembourg presented its newly opened home for unaccompanied minors in Liefrange. The structure responds to the arrival of several unaccompanied minors in Luxembourg. According to Caritas Luxembourg, since the beginning of the year, the number of minors arriving alone in Luxembourg has increased significantly. For the non-profit, it is important that these children are not left in the emergency accommodation structures hosting adult applicants for international protection, but are cared for by dedicated staff meeting their specific needs as children.
For the opening of this new home, Caritas Luxembourg relied on the positive experience it had with the Maison Saint Hubert in Munshausen, set up in April 2020 to accommodate twelve unaccompanied minors from Greek refugee camps. Since 15 November 2022, the new home in Liefrange has been hosting another twelve minors. In a second phase, the home will be able to accommodate up to 24 minors and, in a third phase, 36 minors. A socio-educational team is present 24 hours a day, seven days a week. At the same time, the capacity of the Maison Saint Hubert has been increased, from twelve to eighteen minors, with the addition of nearby premises.
Caritas Luxembourg also stressed the importance of urgently reviewing the care of unaccompanied minors and demanded, in particular: an increase in the number of specialised and adapted accommodation structures for unaccompanied minors; care of unaccompanied minors identical to that of other minors on Luxembourg territory by placing them under the protection of the national office for children (Office National de l'Enfance - ONE) and giving them a specific legal status; the presence of an ad hoc administrator from the minor's first meeting with the immigration department; that the young person be treated as a minor until proven otherwise; additional medical and paramedical personnel, such as nurses, psychologists and psychiatrists; concepts for better care for victims of violence, particularly sexual violence; alternatives to the administrative detention of migrant children; financial aid for family reunification; the establishment of transitional structures and programmes for young people between eighteen and 27 years old.
The non-profit recalled that, regardless of the circumstances of their arrival in Luxembourg, "unaccompanied minors are victims and remain children who absolutely must be protected".