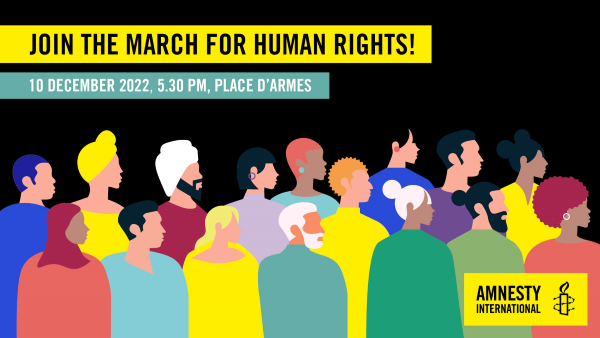 Credit: Amnesty International Luxembourg
Amnesty International Luxembourg has announced that its traditional torchlight parade on the occasion of International Human Rights Day is taking place at Place d'Armes in Luxembourg-Ville on Saturday 10 December 2022 at 17:30.
According to Amnesty International Luxembourg, the parade aims to show solidarity with those whose lives and dignity are threatened.
This year, Amnesty International Luxembourg is also highlighting ten individuals and groups mobilised as part of the "Write for Rights" campaign. Interested people can support them by participating in a letter-writing evening immediately after the march, starting at 19:00 in Forum Geesseknäppchen (40 Bd Pierre Dupong, 1430 Luxembourg). A shuttle bus after the march will operate between the two sites.
Both events are part of the Human Rights Festival, organised by ACAT with the support of many Luxembourg civil society organisations, which will be held from 9 to 18 December 2022.