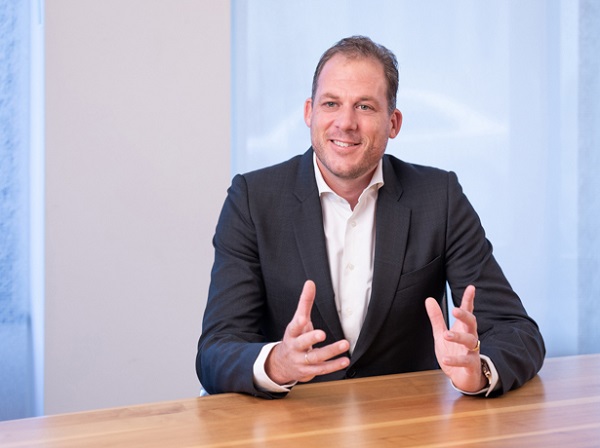 Joost Mees, Managing Director and Head of Luxembourg at JTC; Credit: JTC
JTC, a provider of fund management services, has announced that its staff are involved in a new global fundraising initiative aimed at supporting educational charities around the world; in Luxembourg, JTC staff have chosen to support Tricentenaire, a non-profit organisation based in Walferdange, with the aim of supporting people with disabilities.
As part of the "Maximising Potential" initiative, up to £75,000 is to be donated across the JTC office network in more than 20 jurisdictions to support specific regional initiatives and projects undertaken by educational charities, selected by employees in those locations.
In addition, over the course of the final quarter of 2021, over 1,000 JTC staff around the globe will be organising initiatives to bolster their fundraising efforts further, with JTC committing to matching additional funds.
JTC Luxembourg is supporting local non-profit Tricentenaire.
Joost Mees, Managing Director and Head of Luxembourg at JTC, commented: "It was important to our team to choose a smaller, local charity that would be able to maximise JTC's donation and particularly one that champions children with disabilities. The Tricentenaire team does an amazing job in providing meaningful engagement and enablement opportunities for kids and their families to help them know that they are an included and valued part of the community and are regarded positively with respect".
"Our analysis shows that our employees are hugely passionate about supporting children's and educational charities", said Wendy Holley, COO of JTC, commenting on the launch of the initiative. "Underpinning our belief that we are all stronger when working together and driven by our values, this represents an opportunity for all of us to make a significant difference by forming lasting partnerships with educational charities in the locations where we operate. We hope and expect that we can make a positive difference and help children around the world reach their potential".
The Maximising Potential initiative forms part of the JTC Supports programme, the company's platform for encouraging and supporting employee-led community action around the world.