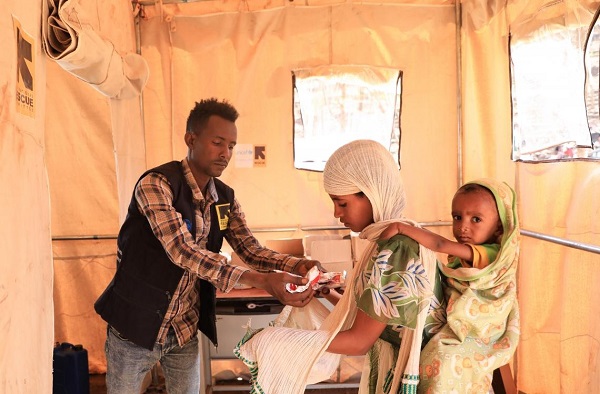 Credit: UNICEF Lëtzebuerg
UNICEF Lëtzebuerg has launched an appeal for donations to help families and children affected by famine in Ethiopia's Tigray region.
Since November 2020, the Tigray region in northern Ethiopia has been facing a hunger crisis that threatens to claim the lives of tens of thousands of children.
According to the United Nations (UN) agency, the conflict-related security situation only made matters worse, as more than 1.5 million people fled the violence and many sought refuge in camps, while others found themselves in isolated and inaccessible places.
At present, around 140,000 children are malnourished and this number could rise sharply before the end of the year. UNICEF has deployed mobile teams in strategic points in the region to provide therapeutic milk, nutrient paste, medicine and hygiene kits. Whilst many children have already been saved, much remains to be done.
Anyone wishing to support children and their families in Ethiopia is invited to make a donation online: www.unicef.lu/faimethiopie or via bank transfer to the account: CCPL LU71 1111 2144 2050 0000 (reference: "Faim Ethiopie").