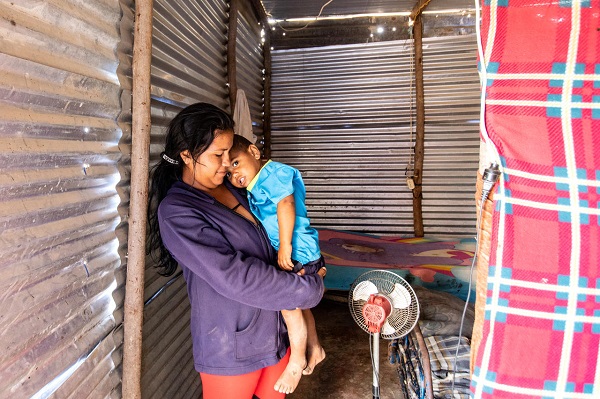 Credit: Caritas Switzerland, Alexandra Wey
Caritas Luxembourg has launched an appeal for donations to support Venezuelan refugees.
For several years, Venezuela has endured a major economic, political and social crisis. For lack of money for food, shelter or medical treatment, and to escape general insecurity, almost five million Venezuelans have fled to neighboring countries, mainly Colombia.
Among these refugees is Paula, a 26-year-old single mother. In Venezuela, she worked in a bakery but lost her job when the economic situation deteriorated. Food began to be hard to come by and hospitals began to run out of medicine. In 2017, she decided to flee to Colombia, where she built a small shelter, with plastic and metal sheets, in which she lives with her three children. In order to feed her family, she works illegally as a street vendor.
Like Paula, there are now hundreds of thousands of vulnerable people in need of emergency help. Caritas Luxembourg provides these individuals with food aid, shelter, psychosocial support and healthcare - not least because these refugees are particularly vulnerable and at high risk of contracting COVID-19. The NGO distributes masks, soap and hand gel and raises awareness of the virus and how it spreads among these communities.
Anyone wishing to support Venezuelan refugees, and more broadly all the activities of Caritas Luxembourg, can do so by making a donation via bank transfer to the account (CCPL) IBAN LU34 1111 0000 2020 0000 or online at www.caritas.lu.