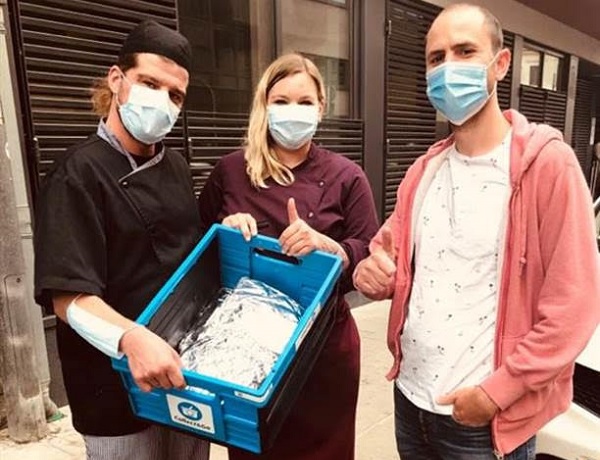 The Stëmm vun der Strooss charity which supports the homeless and vulnerable members of our society, has revealed that KPMG employees Amanda Gardner and Damien Brevers have spent the COVID-19 crisis preparing treats for the Stëmm's social restaurant (located at 7 rue de la Fonderie in Luxembourg-Hollerich).
They were able to provide a total of 200 pancakes and cakes. In addition to this work at the social restaurant, KPMG has also donated €24,000 towards the Caddy2/ Schweesdreps2 project.

The professional reintegration workshop aims to employ over 90 people by 2022. Presently, there are 30 people employed to clean the kits from 40 sports clubs within the Schweesdreps, plus another 20 people employed by Caddy de Bonnevoie to collect, sort and distribute food received free-of-charge from Auchan. Additionally, the amount of food collected will increase from 100 to 500 tons per year. Moreover, there are 40 additional people who are benefiting from a professional reintegration measure.