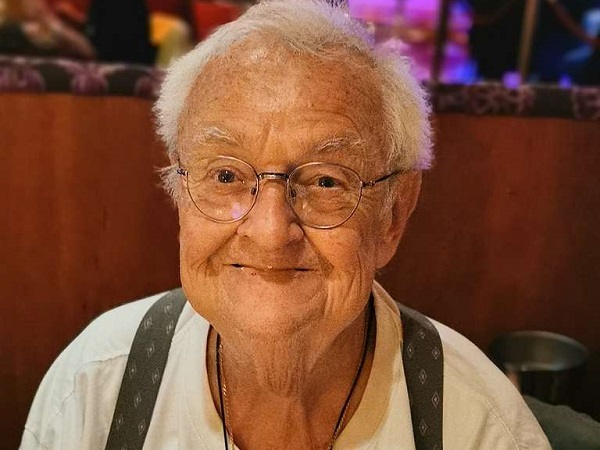 The late Raymond Triebel; Credit: Greenpeace
Greenpeace Luxembourg has announced the death of Raymond Triebel, a founding member of the NGO and its board of directors; Raymond Triebel passed away on 22 June 2020.
In 1984, Raymond Triebel and Roger Spautz founded with other friends the Luxembourg branch of the NGO Greenpeace, which has fought since its origins for environmental protection and a sustainable future in Luxembourg. "Reem", as he was called by his friends, was always committed to fighting for the environmental causes that the NGO had been defending in the Grand Duchy and to facing the big names in the industry. Since its inception, and in particular since the Chernobyl nuclear disaster in 1986, Raymond Triebel also actively sought the closure of the Cattenom power plant, located a few kilometres from the Luxembourg border in France.
A volunteer since the very beginning, Raymond Triebel has been described as passionate about fundraising and relations with members. He was also the contact point for the Greenpeace international offices. Over the years and with the commitment of the organisation's first employees, Raymond remained involved as a member of the Executive Committee and was always ready to participate in activities or information stands and give advice.
Even after his retirement and his departure to La Gomera, the late Raymond Triebel remained in contact with Greenpeace. The NGO stated that the entire team will miss his visits to the office in Esch-sur-Alzette during his visits to Luxembourg, as well as his great energy when defending environmental causes.