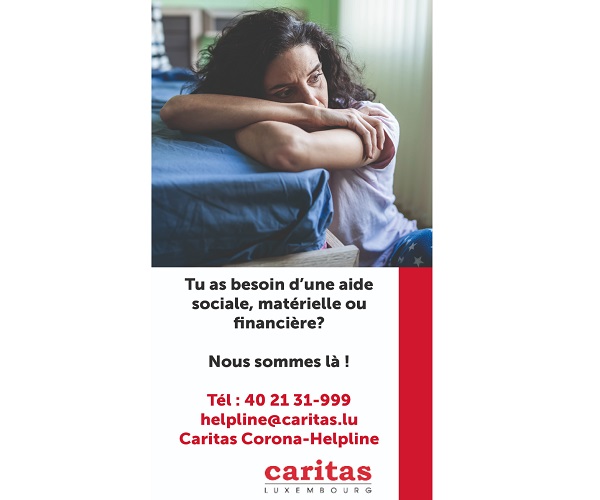 Caritas Luxembourg has launched a new helpline to support people who find themselves in financial difficulty during the current COVID-19 (coronavirus) crisis.
Caritas Corona-Helpline aims to provide a social assistance service for all those who are currently struggling to pay for groceries, their rent, bills or debts and who feel alone with their problems.
By contacting this new helpline, people in financial difficulty can receive advice and guidance through the various aid structures and, if necessary, receive material and financial assistance, thanks in particular to the generosity of several donors.
Through this helpline, Caritas Luxembourg wishes to help all people and families who until now have managed in one way or another to cope financially, but who can no longer manage to make ends meet due to the current health crisis and its economic consequences. It is to prevent these individuals and families from falling into precariousness that the NGO has mobilised all its internal and external forces.
Caritas Corona-Helpline can be reached via tel.: 402131-999 or via email: helpline@caritas.lu. Support is available in more than 10 languages.