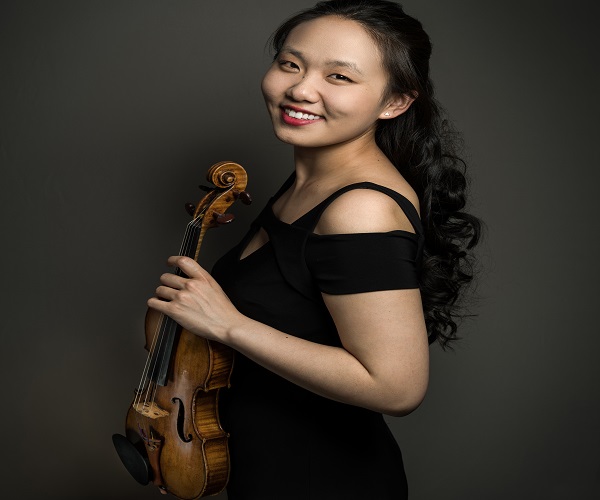 Soloist Stella Chen; Credit: © Brandon Ilaw
SOS Villages d'Enfants Monde (SOSVEM) has announced that it is organising its 44th Gala Concert on Thursday 5 December 2019 at 20:00 in the Grand Auditorium of the Philharmonie Luxembourg.
On this occasion, US violinist Stella Chen, first-prize winner of the 2019 Queen Elisabeth Violin Competition in Brussels, will take the stage at the Philharmonie for a special concert for the benefit of SOSVEM. She will be accompanied by the Orchestre Philharmonique du Luxembourg (OPL), under the direction of one of its former conductors, the Austrian Leopold Hager, musical director of the RTL Grand Symphony Orchestra between 1981 and 1996. Works by Ilyich Tchaikovsky and Nikolai Rimsky-Korsakov are on the programme.
For the Philharmonie Luxembourg, Stella Chen will play the famous Violin and Orchestra Concerto by Piotr Ilyich Tchaikovsky that she performed in the Queen Elisabeth Competition final. The musical evening will continue with a performance of Nikolai Rimsky-Korsakov's symphonic suite Sheherazade,
The proceeds of this charity concert, organised with the support of EY, will be awarded to vulnerable children and communities in Nepal, who have received support from SOSVEM for more than four years following the earthquakes that devastated the country.
Ticket prices start from €30 (€18+ for under-27s). Reservations via tel.: 263-22632 or online at www.philharmonie.lu.