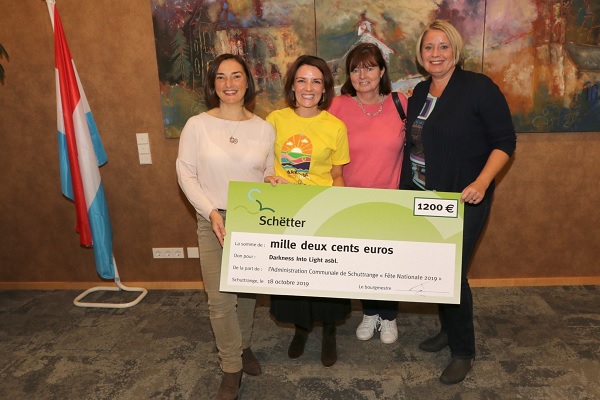 Credit: Darkness into Light / Facebook
The Municipality of Schuttrange has donated the proceeds of its National Holiday event to Darkness into Light Luxembourg.
Representatives of the municipality recently presented a cheque for €1,200 to the Darkness into Light Luxembourg organisers.
This sponsored 5km walk on behalf of Pieta House in Dublin, Ireland, and various local charities aims to raise awareness of and end the stigma associated with mental health issues. The event took place for the first time in Luxembourg on 11 May 2019.
The next edition of Darkness Into Light will take place on Saturday 9 May 2020.