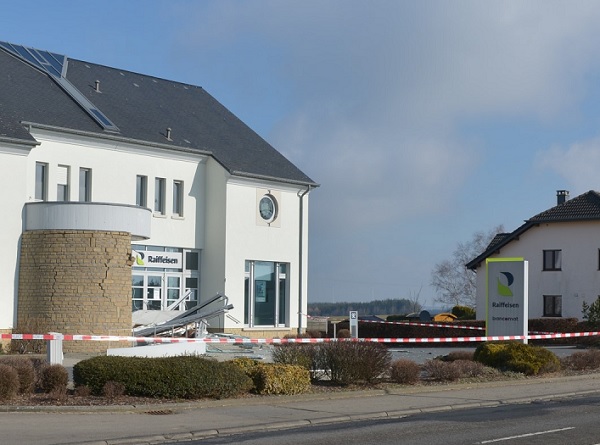 Wintger ATM explosion; Credit: Police Grand Ducale
The Grand Ducal Police have announced than an automated teller machine (ATM) was extracted from a wall of a bank in Wintger, on the N12, following an explosion.
The incident happened at around 04:40 on Saturday morning.
The police have confirmed that they are looking for clues and have asked anyone who have may have "detected suspicious movements" of vehicles or people in the vicinity of the crime scene on Friday or Saturday, to contact the police on the emergency number, tel: 113.