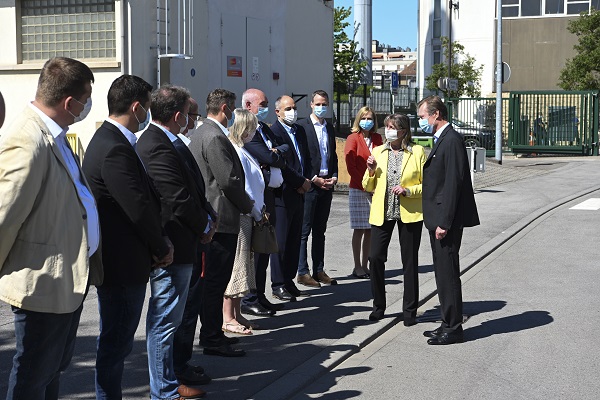 Credit: VDL Photothèque / Charles Soubry
His Royal Highness the Grand Duke of Luxembourg joined members of Luxembourg City's College of the Mayor and Aldermen yesterday on a visit to the recycling centre and hygiene service of the City of Luxembourg.
The Grand Duke was accompanied on this occasion by Luxembourg City Mayor Lydie Polfer and aldermen Patrick Goldschmidt and Serge Wilmes. Luxembourg's Minister of the Interior, Taina Bofferding, was also present during this visit to the recycling centre and the central office of the Luxembourg City hygiene service.
During this visit, the Grand Duke thanked the service teams for the important work they did during and after the COVID-19-related confinement phase. In this complicated period for the country due to the health crisis, the hygiene service has continued to operate and has been able to adapt while protecting its employees. In this way, all essential services such as the daily collection of waste and the maintenance of the cleanliness of public space were guaranteed throughout the confinement phase.