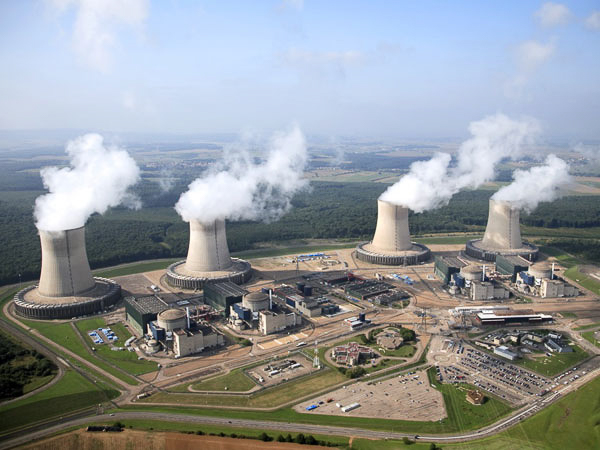 Cattenom power plant, located just across the Luxembourg border in France;
On Tuesday 26 May 2020, Luxembourg's Parliament, the Chamber of Deputies, adopted a bill on civil liability in the event of a nuclear accident.
Until now, Luxembourg lacked a legal framework in the event of an accident inside a nuclear power plant or during the transport of nuclear material. The bill thus aims to guarantee legal certainty for residents of the Grand Duchy in the event of a nuclear accident.
The bill, which was adopted with 56 ayes (out of 60 MPs), will allow Luxembourg residents to claim compensation for damages resulting from nuclear power plant accidents. Individuals will have up to 30 years to make such claims.
The non-governmental environmental organisation Greenpeace Luxembourg has welcomed this news. Nevertheless, the organisation has called on the government to take action against extending the life of reactors in neighbouring countries, as well as against Belgium's plans to geologically dispose of radioactive waste near the Luxembourg border.