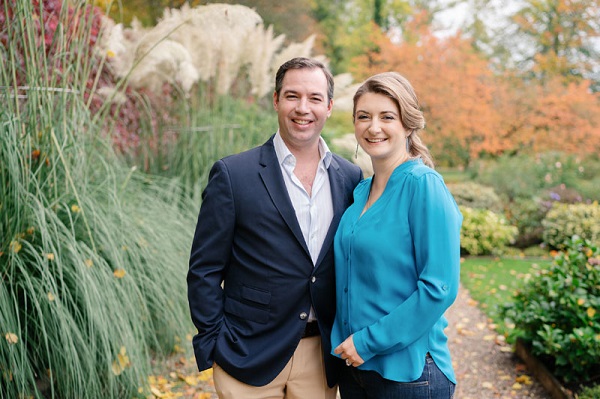 (L-R): Crown Prince Guillaume, Crown Princess Stephanie; Credit: © Cour grand-ducale / Marion Dessard
The Marshall of the Grand Ducal Court has announced that the Hereditary Grand Duchess, Crown Princes Stéphanie, gave birth to a baby boy just after 05:00 this morning, Sunday 10 May 2020, at the Maternité Grande-Duchesse Charlotte in Luxembourg-ville.
The Crown Prince Guillaume and Crown Princess Stéphanie confirmed in a statement that their son was born at 05:13 this morning, weighing 3.19 kg and measuring 50cm, and they have named him Charles Jean Philippe Joseph Marie Guillaume.
Both the Crown Princess and her child are both doing well. The statement added that the Crown Prince and the Crown Princess look forward to introducing their son to the people of Luxembourg.
The birth of the first child of the Hereditary Grand Ducal Couple will be greeted by 21 cannon shots fired by an artillery battery set up by the Luxembourg Army on Fort Thüngen.
On behalf of the Luxembourg Government, the Prime Minister, Xavier Bettel, sent messages of congratulation to Their Royal Highnesses the Grand Duke and the Grand Duchess and to Their Royal Highnesses the Hereditary Grand Duke and the Hereditary Grand Duchess.