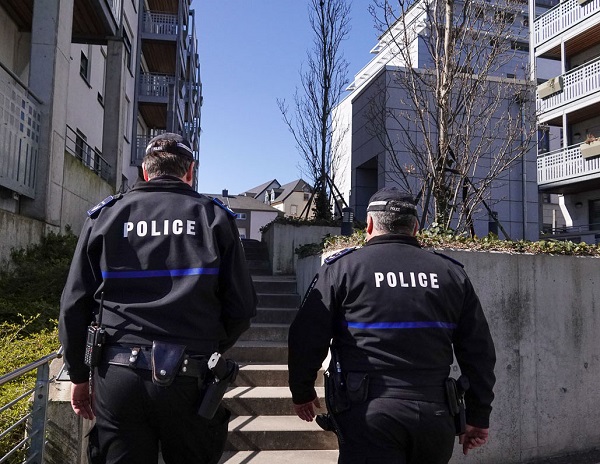 Credit: Police Grand-Ducale
The Grand Ducal Police have reported that police officers carried out 260 checks in Luxembourg over the weekend during which 180 fines were issued for non-compliance of government measures in relation to COVID-19 (coronavirus).
The police carried out nationwide inspections over the weekend to ensure that government measures and restrictions during the state of emergency were being respected. Officers carried out a total of 260 checks on Saturday and Sunday and issued 90 fines on both days (180 in total) mainly for violation of said measures.
Due to spring weather conditions, the police, together with the responsible foresters, also visited places in the countryside, where the majority of fines were the result of gatherings of people who do not live with each other. As a result, most infractions were committed by people who met up with other people, whether at home, at campsites or in other places.
Police also issued a fine to a local operator from Bettembourg who had opened his / her pub despite the current ban.
For the protection of the general public, the police will continue to carry out checks throughout the country. As a reminder, individuals found to not respect the current restrictions risk receiving a fine of up to €145, while restaurants, shops and other establishments not respecting imposed closures face fines of up to €4,000.