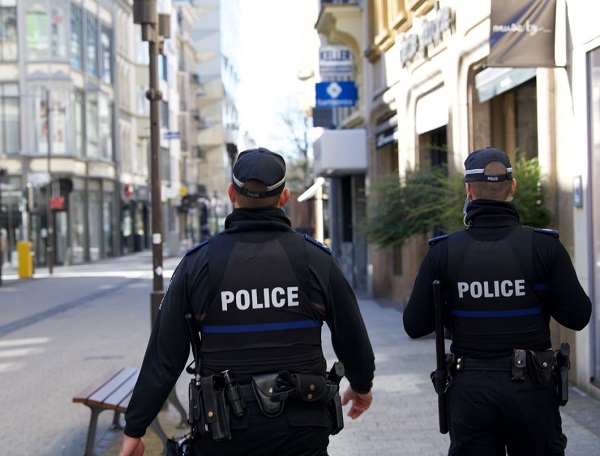 Credit: Police Grand-Ducale
As part of the Luxembourg government's policy to protect the population and limit the spread of COVID-19 (coronavirus), the Grand Ducal Police have been carrying out daily checks to ensure the enforcement of these measures.
Last week, the police carried out more than 1,100 checks in shops, restaurants and other public places, as well as on the streets and roads. During these checks, the police issued a total of around 200 warnings and fines.
While the government measures have been generally well adhered to, the police noted that crowds of people in pedestrian zones, playgrounds and industrial zones have begun to increase again, especially at night.
In this context, the police reiterated that the public should stay at home, if possible. They also recalled that limiting social contact is in the interest of everyone and that the police can intervene even at private gatherings of people which do not respect current restrictions.
The police will continue to carry out checks in the next days.
As a reminder, individuals found to not respect the current restrictions risk receiving a fine of up to €145, while restaurants, shops and other establishments not respecting imposed closures face fines of up to €4,000.