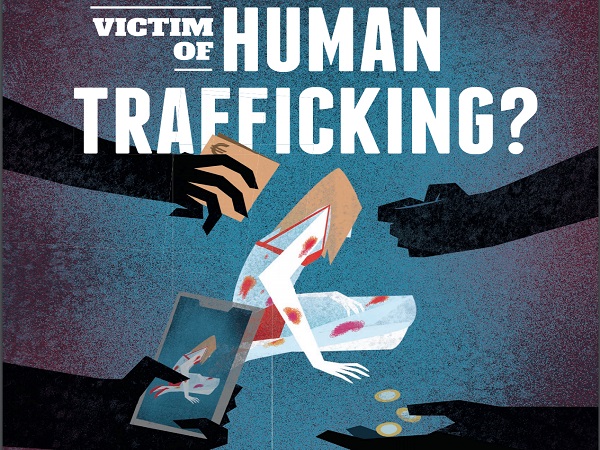 Credit: EUCPN
Luxembourg has decided to join the European Crime Prevention Network (EUCPN) initiative to launch a prevention campaign against human trafficking.
Following the coalition agreement of the Luxembourg Government 2018-2023, the "Follow-up Committee against Trafficking of Human Beings", chaired by Ministry of Justice Sam Tanson, has committed itself against human trafficking in all its forms (prostitution, forced labour, etc.) and has confirmed its intention to strengthen national and international efforts to combat this issue.
Justice Minister Sam Tanson commented: "In the fight against human trafficking, it is important for me to place victims and vulnerable people at the centre of our concerns and actions. Trafficking is a crime and a violation of the rights of men and women. It is essential to guarantee access to justice for victims and to deny impunity to these serious crimes".
Together with 23 other European countries, Luxembourg is joining the EUCPN initiative to launch a prevention campaign against human trafficking, which aims to inform victims or potential victims of their rights at the European level, as well as where to find help, protection and information. The campaign targets victims and potential victims. Through a poster and social network campaign, the message is being broadcast in several languages ​​in order to directly reach vulnerable populations.
The prevention campaign, funded by the EU's Internal Security Fund, will be launched today, Thursday 17 October 2019. The poster and video campaign will be broadcast in Luxembourg, as well as Austria, Belgium, Bulgaria, Croatia, Cyprus, Spain, Estonia, Finland, Greece, Hungary, Ireland, Iceland, Latvia, Lithuania, Malta, Norway, the Netherlands, Poland, Portugal, Slovakia, Czech Republic, Romania and Slovenia.
To receive more information or campaign posters, contact Pascale Millim, Chair of the "Follow-up Committee against Trafficking in Human Beings" via e-mail: pascale.millim@mj.etat.lu.