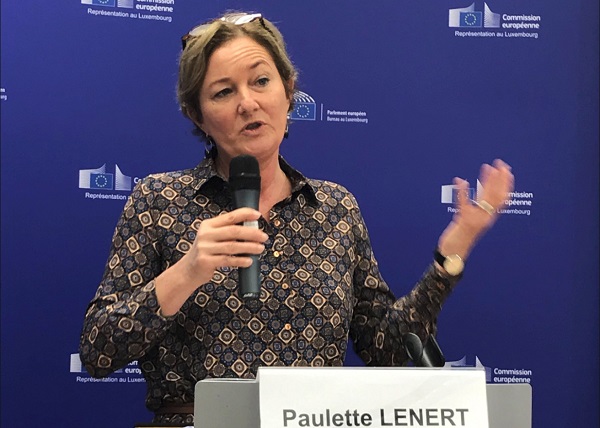 Paulette Lenert, Minister of Consumer Protection; Credit: MPC
Luxembourg has put the spotlight on consumer awareness, in the context of World Consumer Day.
On the occasion of World Consumer Day, the European Parliament's Information Office, the European Consumer Centre and the representation of the European Commission in Luxembourg organised a special consumer event. The information session offered consumers the opportunity to get advice on European consumer law.
It was in this context that Paulette Lenert, Minister for Consumer Protection, emphasised the importance of consumer awareness in making informed choices. She especially highlighted access to comprehensive and transparent information.
The revision of food safety legislation, the creation of a single administration, the analysis of the legislation on labelling and the protection of consumers in the area of ​​financial transactions are just some of the consumer protection priorities identified by the government for the current legislature. All aim to strengthen the rights and powers of the consumer. In collaboration with stakeholders, the Ministry of Consumer Protection will study these issues and develop the most appropriate solutions.
In order for consumers to assert their rights, they must first know that these exist. The Ministry of Consumer Protection therefore relies on public information to spread awareness of consumer rights and duties so that consumers can make informed choices. The declared objective for the coming years was thus to equip consumers so that they are aware of the scope of their consumption decisions in full knowledge of the facts.